If Samsung is ending the Note line of phones, then the Note 20 Ultra was by far the best way to go out.
Samsung's Galaxy Note line of phones has been a mainstay in tech since 2011, single handedly ushering in the term phablet and making big phones a mainstay among the smartphone world. However despite it's rapid success and key position in the world of tech, it seems Samsung has decided the Note line might have outlived it's usefulness, creating a world where it might not need to exist anymore, with most main flagship phones capturing most of its key features including especially the Galaxy S line of phones. And as such, it seems pretty reliable that Samsung might be doing away with the Galaxy Note phones, but if they are, then the Galaxy Note 20 Ultra is by far the best phone to end on.
Now let's recap things a bit. The Galaxy Note was first introduced as what many deemed a novelty product for Samsung, the company simply trying out something crazy and seeing if the idea would stick. And despite people's initial doubts of the phone being too big for the time, it did stick. Smartphones were becoming less of phones and more of the mobile computers that they are today, and the Galaxy Note line was at the front of that movement. In fact, while the S line had the safe, but still desirable flagships of Samsung's crop, the Galaxy Note line was essentially a testing bed for every powerful feature Samsung could throw at a phone, being the cutting edge of all its features and a powerhouse each respective year. The Galaxy Note phones were the first to go past 2GB of RAM for mainstream smartphones, tried out multiple finishes and casings including leather, played around with pulse and heartrate monitors before smartwatches did, introduced picture in picture and multitasking modes years before that was natively built into Android, had iris scanners, crazy limits of expandable storage, and of course the ever expanding screen sizes and signature S-Pen, which has kind of gone from novelty to standout feature. The Galaxy Note range was always the pinnacle of the best Samsung had to offer. And sometimes it pushed the envelope a little too far, the Galaxy Note 7 was proof of that, being a phone that had so many features (an iris scanner, fingerprint scanner, curved screen, huge battery, wireless charging and a crazy thin frame) , to the point that it ended up exploding. But even after that debacle was sorted out the Note was still a pillar of the smartphone world, a device people looked forward to each year to see what Samsung would bring for them right at the edge. So why does it have to go? Well because while the Note line still retained a few minor specific features, compared to Samsung's flagship phones, specifically the S line, no real difference besides the S-Pen existed anymore. Both phones came with the same or similar screen sizes, similar camera systems (though sometimes the Note would be a marked improvement) , similar battery sizes compared to the S+ or Ultra models and pretty much nothing else different besides the Note line's more executive-like boxier design. Add in how everyone including Apple does huge phones now (so much so that small phones are becoming a fun trend again) and outside of the S-Pen, the Note probably does little that's different from any other device. But, chances are you don't care about that, you love the S-Pen optimization and every little difference that the Note has and would buy them for another decade if you could. Well there's one more minor wrinkle there: the Note isn't even the cutting edge of Samsung's lineup anymore, that would be either the Ultra Phones, or the foldable devices.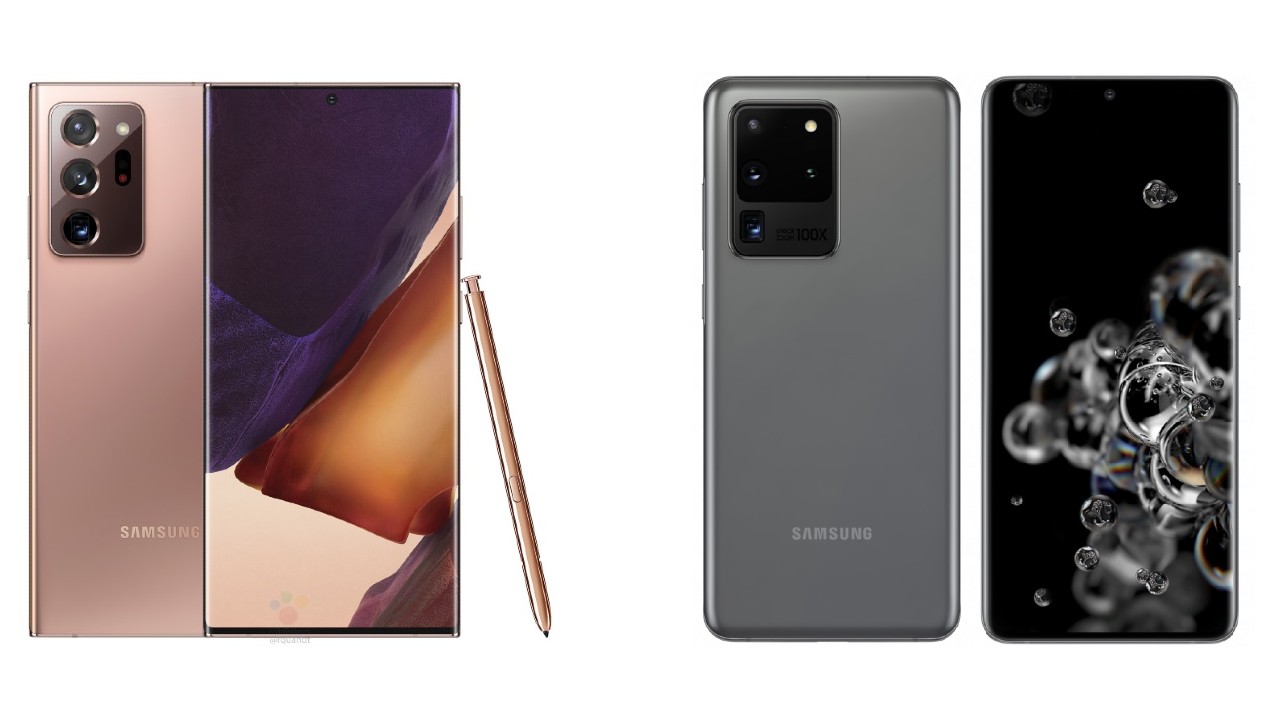 Three years every new thing Samsung had to offer was on the Note. But now the normal Note phone is a bit of a let down , starting with last year's small (yes for some reason small) Galaxy Note 10 and this year's terrible, plastic , yet USD $1000 Note 20. Both these phones did have better, more expensive version that likely Samsung wants you to buy instead anyway. That would be the Note 10+ and this year's amazing Note 20 Ultra, which retains more cutting edge features, but even it doesn't compare to the Z fold 2 , or even the Z-Flip 5G , which are essentially quantum leaps in how a phone even works due to their folding screen tech and literally every other fancy new feature Samsung can think of. And there's the more obvious indicator here: the Z Fold phones are obviously the next evolution of the Galaxy Note. I've used quite a few Notes, I loved all of them, but tell me if you've ever used one that you never felt like you needed a bigger canvas? The Notes pushed the limits of screen size yes but they would still remain phone screens that were relatively narrow for writing. The Z Fold 2 on the other hand is a phone that unfolds into a tablet i.e. that exact larger writing canvas that you would likely prefer to write on.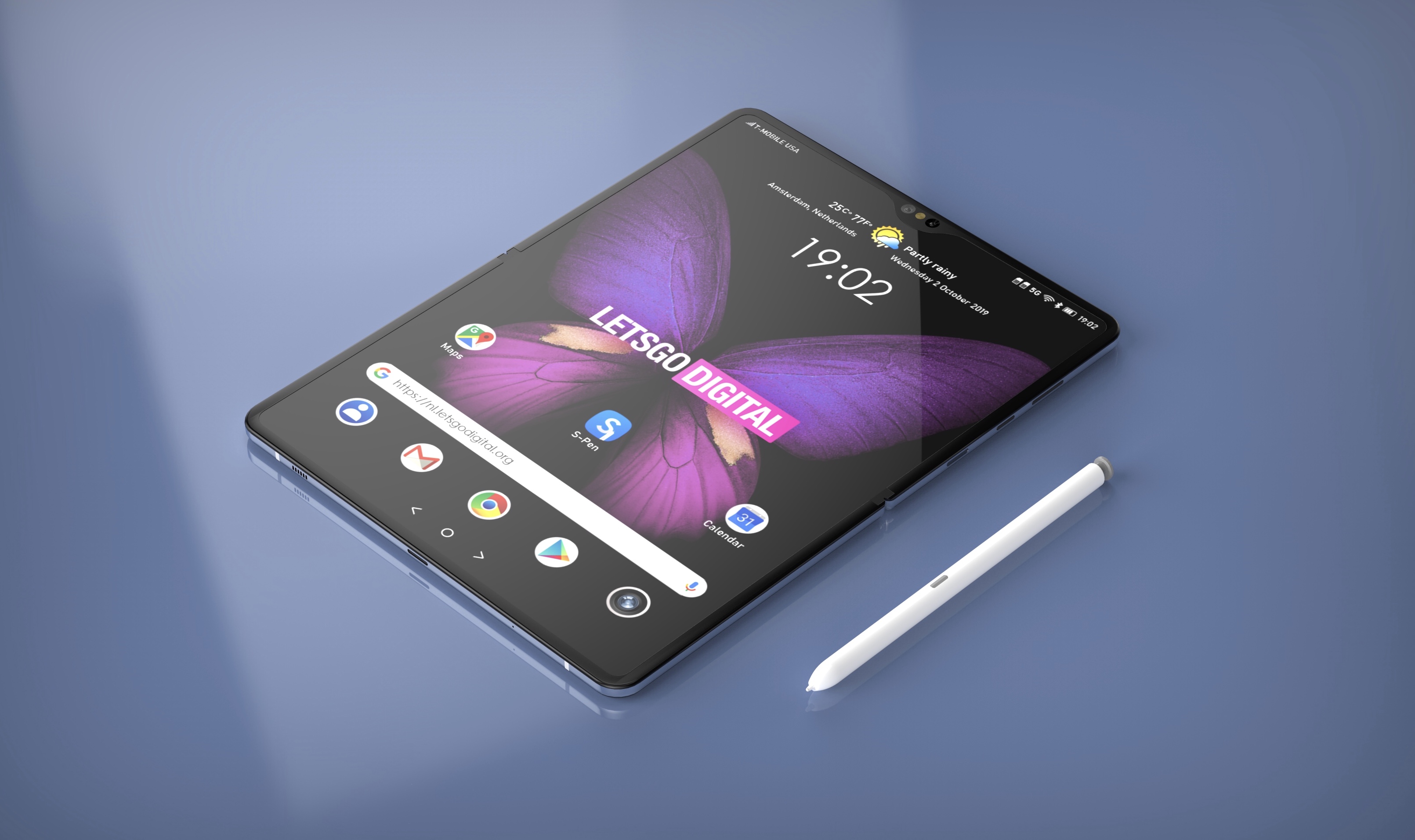 The only thing that's stalled this from happening (besides Foldable phones still being a pretty sketchy device category), is that the plastic or "Ultra-Thin Glass" screens that Samsung uses on foldables isn't quite up to par yet, and couldn't be written on by styluses yet. But considering that Samsung themselves hinted on it, and other devices like Lenovo's X1 Fold mastered writing on foldable screens, we would reckon the rumors about the next Z Fold phone coming with an S-pen are pretty spot on, and thus the Fold line will likely officially become the new Note line, fulfilling the Note's old role and even becoming a little more executive and niche for fans of devices like Microsoft's Surface Duo.
So the Note is likely gone now. It's actually a little sad saying that, but it does make sense, even if it's a logical move on Samsung's part. But even still, if this is the end of the Note, then the last true Note phone, the Note 20 Ultra, is an almost perfect way to end the line. In a year where even Apple has, resisted raising its prices, and Samsung's flagship phones have been middling to forgettable, the Note 20 Ultra stands as a bold, brash, powerful and expensive beast that you can't help but love even if you'll never use it. The second review above, courtesy of Mr. Mobile states that the only thing the phone can't do is fold, and he couldn't be more right. The Note 20 Ultra is the pinnacle of Samsung's original direction for the Note, having the best screen, style and finish, storage options, camera, processor and even software features that Samsung has to offer this year. It even packs on some special features like the new recording suite that works great with external mics, a fun and respectable video editor, and a low-key win for Samsung Notes that should make Microsoft's OneNote and Evernote take well, note of its features. Add in the fact that "mystic bronze" is perhaps the best color option Samsung has thought of in years and you can pretty much concede it, the Note 20 Ultra is the best Note phone ever made, and is almost a perfect phone barring minor gripes like the size for some people and the headphone jack for yours truly. In fact I'm such a fan of this phone I'm essentially keeping an eye out for next year or so, so that when it does drop enough in price I'll scoop it up and use it as a daily driver for maybe 2-3 more years, because chances are I wouldn't need another phone unless it folds or has crazy AR abilities or something.
So perhaps this ending is a good one, and the Note series has ended the way that it should. I can buy that, especially if all its best features are being absorbed into the rest of Samsung's phones. I'm not sure I like that part but I believe it enough to not be too miffed about the S21 reportedly having S-Pen support. Regardless if this truly is the ends, then the smartphone industry as a whole owe the Note a debt of gratitude. Without it we might not have gotten the iPhone Plus or Pro models, the ever-growing advent of phone screens, the Surface Duo or perhaps even the pen on the Surface Windows machines, and even the advent of gaming phones which all used the Note as a benchmark to face off against in power. We may lose the Note, but we definitely haven't lost its influence, and that's certainly something Samsung should be extremely proud of. Now let's hope that Z Fold Note (or whatever it will be called) will be a worthy successor.
Related Stories:
Now if only Sony could get them into the hands...
Read More
Deserved better, yet could have done better
Read More
Not when the A series is becoming the best price-to-performance...
Read More
Tagged:
Android
Apple
Editorial
Flagships
iphone 12 pro max
Pro devices
Samsung
Samsung Galaxy
Smartphones