Google is so confident of the Pixel 6 they leaked it months early
Either that or they really need you to start paying attention to it….
We've said it here a few times before , the Google Pixel phones, especially the flagship ones are the thinking man's smartphone, defined by great software support , efficiency and a tier-one camera in place of flashy designs and features like in-display fingerprint readers. They're utilitarian, sometimes to a fault, but reliable and a joy to use. Despite all that however, Pixel flagships haven't been doing so well. While their "a" series low end devices are hits, the simple = sophisticated approach hasn't held up for them in the flagship tier of the ring where Samsung , Apple and even OnePlus win through status or extravagant features. And thus, this year Google is stepping it up a notch. Say hello to the Pixel 6 and 6 Pro, they're big , premium looking and have Google's first ever in-house processor. And Google is so proud of them it's announcing them months before they're reveal event!

Now the video above (courtesy of The Verge) gives all the required details but for my reader faithful here's the basic gist: while other specs are still being decided upon, the Pixel 6 and 6 Pro will come in two sizes , 6.4 inches and 6.7 inches respectively, the 6 Pro will have 3 cameras (normal/wide , ultra-wide and a 4x zoom lens) while the 6 retains the first two, and both will run on Google's new Tensor processor/ SOC, a move the company is making after perhaps continuously seeing the strides Apple has made with its software/hardware integration and following suit. Add in 120hz refresh rate displays nad an in-screen fingerprint sensor and you have the basic flagship checklist all checked. But also add in the new…polarizing while interesting designs and you have two phones that Google definitely wants to stand out more than anything.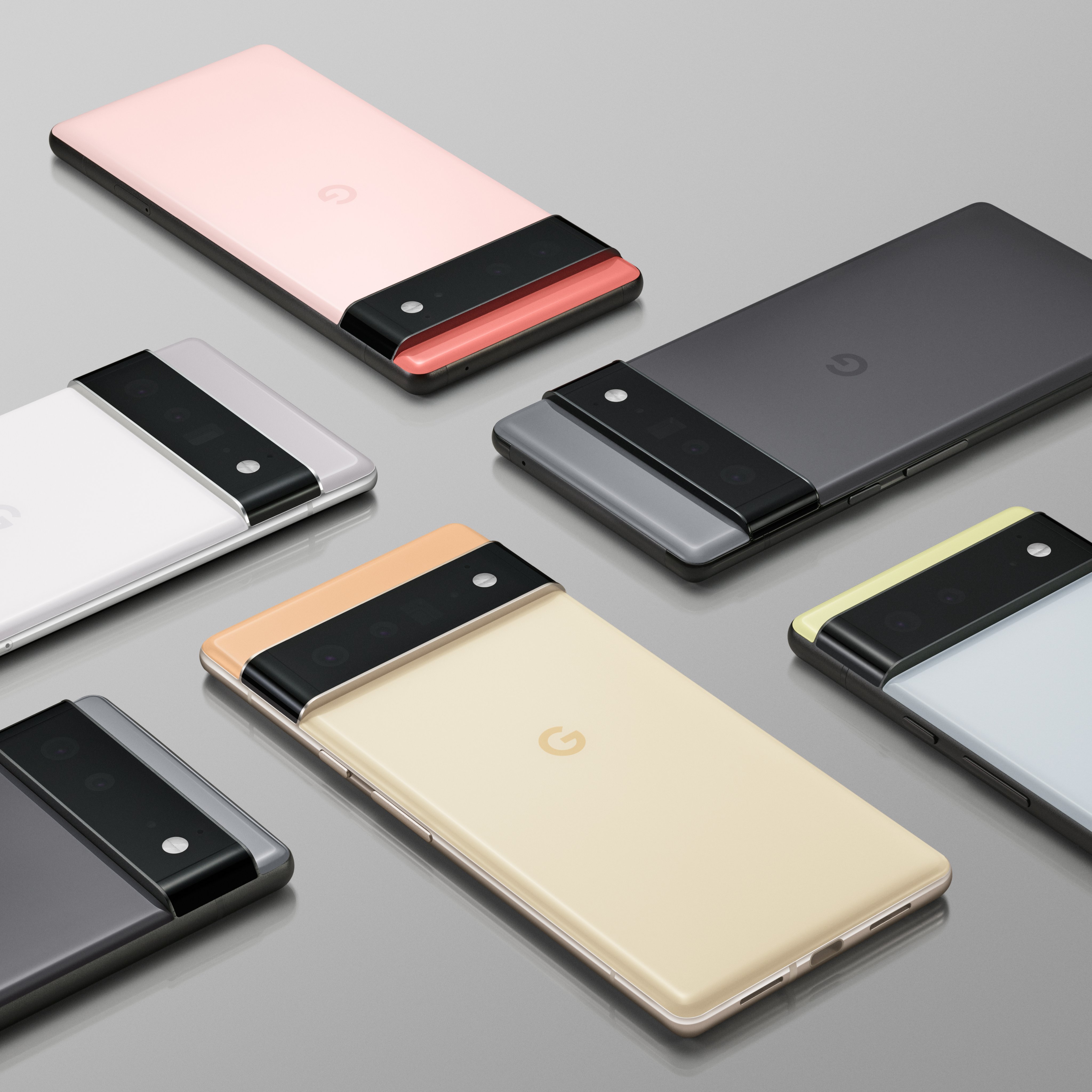 The boxy design definitely still hearkens to Google's more utilitarian and minimalist approach, but it also has a professional elegance to it the same way the Galaxy Note Series' more boxy design does. The camera bump/strip on the side is easily the most polarizing part, and well….I get it. The bumps seems extremely pronounced and it's a little ugly honestly, but it's also better than bumps that are on one side of the phone like the ones everyone else is doing now and I can at least praise Google for taking a design approach that makes more sense. Add in the color options of these phones and again, these colors we definitely meant to stand out. The only question is how well they'll do that and if they get the right kind of attention.
And before we wrap this up let's talk about that Tensor Processor one more time. It's based off of Google's already existing Tensor TPUs that exist in their machine learning data centers, meaning above everything else, it's essentially groomed for AI and machine learning tasks. In fact Google is hedging it's bet on the AI capabilities of this processor and in turn the phone being the thing that makes using it feel different and better than other devices. The video above already talks about impressive applications of both cameras in video capturing, but knowing Google there'll be more to come. After all this was the same company that has quietly made their camera, Android skin and voice to text engine better through AI at a software level, adding a dedicated processor to make all that and more even better might bring some amazing advancements. And in the end that's all we have to work with right now: a might. Because while a few select reporters got their hands on these phones for a few hours, No one else has, and Google wants it that way while they turn these into $1000+ worthy devices. Here's to hoping they are, because the Android space needs some variety again especially when it comes to flagships.
Related Stories:
And even think of getting a Surface Duo 2….
Read More
Tagged:
Flagships
google
Google Pixel
Google Pixel 6
Google Pixel Zimbabwe
iphone 12
Pixel
Smartphones