With Fast & Furious having been cinema's big saving grace recently, can Black Widow do the same?
Well…this is a tricky predicament…
Fast 9 launched two weeks ago all over the world and has so far been exactly the movie cinema chains needed it to be: a big bombastic blockbuster that finally makes people come back into the cinema again. It's been breaking blockbuster records, giving people a movie worth watching on the big screen and creating a meme movement that is honestly is the most hilarious thing I've seen all week (I'll link a twitter thread below).Even locally Fast 9 has been drawing some buzz, even in the midst of a growing lockdown, and that brings another big franchise that draws people in to mind: Marvel. While the Fast Saga does bring in a fair amount of action fans, the MCU brings even larger  droves of them and with Marvel's much anticipated Black Widow movie finally releasing to theatres this Friday, the question is whether it can be another savior for the cinema industry or it might be held back this time, especially locally.
Now the first thing that will probably come to mind for most people is how long it's taken Black Widow to even get here. Another victim of COVID-19's basic shut-down of the movie industry last year, the first movie based on Marvel's premier spy superhero will be releasing this Friday over a year after it's initial release date of April last year. In the mean time Marvel fans have had to tide themselves by this year with the Disney+ series Wandavision, Falcon and The Winter Soldier and most recently Loki, all of which are amazing and certainly Marvel movie level in terms of quality, but don't quite offer the cinema-optimized experience that honestly MCU movies had perfected in the last decade.  As such, Black Widow is very much the big return of Marvel movies that non-die-hard fans have been waiting for. The only question that looms is if it will be as big a return as people hope for it to be. And well, all indicators so far show it deserves to be.
The movie aims to be a direct espionage thriller, with some themes of abuse and adoptive family thrown in there, making it easily a unique premise for the MCU. In a movie universe where many people are trying to figure out how Loki is somehow alive again or pondering if Spider-Man: No Way Home will truly focus on the multiverse,  Black Widow is aiming for a more grounded narrative that feels like a cross between James Bond movies and other espionage-esque superhero offerings such as the second Captain America movie. This storytelling style has been a secret weapon for Marvel as of late, with both the latter Captain America movies, The Falcon and The Winter Soldier and even series like Agents of S.H.I.E.L.D. benefiting from more grounded stories that deal with serious issues. This makes Black Widow easily a must-see for most MCU fans, not just those aiming to say goodbye to her character as they know her fate in Avengers: Endgame. And for casual fans, it's arguably going to be one of the easier entry points into the MCU as well, as while context of movies like Captain America: Civil War might be additionally useful, there is definitely a self-contained nature to this movie that makes it an easier entry point than say, any of the Avengers movies.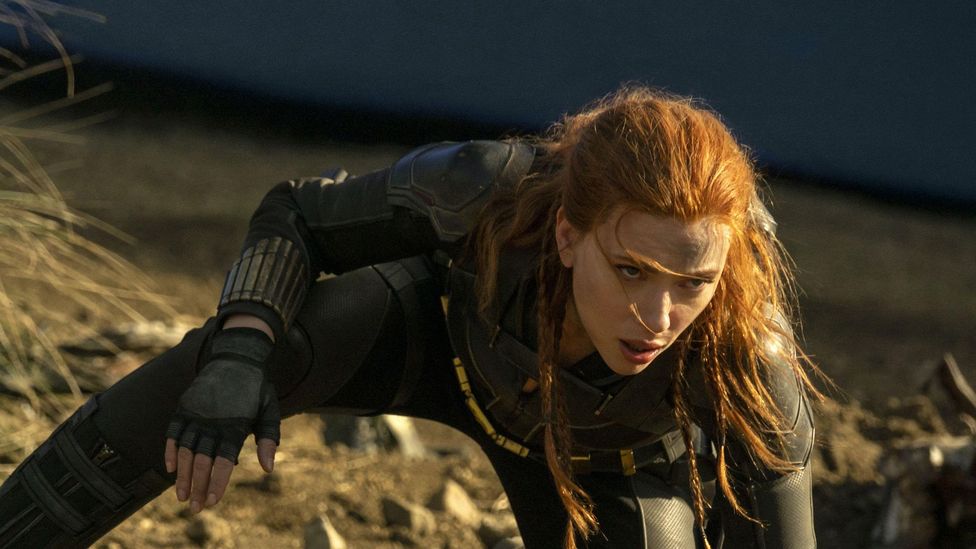 So Black Widow is definitely worth watching, so can anyone watch it in local cinemas? Well, that last part seems harder to zero in on. After all with an impending stricter lockdown, chances are cinemas might be closed by the movie's launch date, prompting again the same problems that plagued them last year. And of course that would be an extreme shame, as momentum for these businesses was just trying to pick up again, and fans were just starting to enjoy the cinema again. In Ster-Kinekor Zimbabwe's case, measures had already implemented to make the movie-watching experience as safe as possible. This includes significantly cutting down the amount of people allowed in one cinema sitting, sanitization of each cinema after each sitting, and of course constantly adjusting their schedule according to lockdown measures as well. The current schedule (shown below) is a clear sign of that, with Ster-Kinekor Joina specifically even showing Fast 9 in two cinema halls to keep people safe while also meeting the demand of the number of people who want to watch the movie. It's a tricky position to be in, but one that still guarantees you'll get to watch the movies you want in the best way possible as soon as they release.
Simply put, should you go watch Black Widow? Well if you can, why not? This is definitely one of the biggest movies coming out this year and from what we can tell, one that will definitely be worth the watch. Here's to hoping both the movie and cinemas get that chance.
Related Stories:
Just the right kind of fun we need as the...
Read More
Kung-Fu comedy meets superhero family drama....
Read More
But is not always great at executing them.....
Read More
Tagged:
Black Widow
Editorial
Fast and Furious 9
Marvel
Marvel Cinematic Universe
MCU
Movie Time With Sterkinekor
movies
sterkinekor