Huawei's Harmony OS reveal was bittersweet to watch
Who knew an Operating System could be so controversial….
Last week Huawei finally fully unveiled its much-fabled Harmony OS, the operating system that's essentially supposed to become the go-to operating system in all Huawei devices excluding PCs. It was first mentioned in 2019, and has since been the cause of much contention in the tech world, being called a ruse to just scare the US in its trade war with China and its Huawei ban, to apparently being a fork of Android at least as far as its mobile version is concerned. Whatever Harmony OS is however, one thing that's for sure is that it's real, and at least in some form, here. But as we watched it's reveal on Wednesday, we realized something: this is an intriguing, perhaps in some ways, incredibly innovative technology initiative that's probably a Hail Mary for a company on its last legs in many ways.
Let's start by going into what the presentation showed us, which is a what seemed multi-device operating system that can essentially run on everything from Huawei's phones, to its TVs to its smartwatches and even cars. Its an incredibly ambitious endeavor that makes the synergy iOS and MacOS have seem trivial in comparison. Huawei's demo showed phones and smartwatches becoming central control points for everything in home and work setups, including smart appliances like fridges and ovens and even drones. There was also a constant show of content streaming across devices and being synchronized, for example you come home and with one gesture connect a video playing on your phone directly to your tv and speakers or even wireless earbuds if you dont wish to disturb someone. Essentially content, information and controls are shared across all your devices and seemingly ready to be accessed whether over a local connection (Wi-Fi and Bluetooth we're guessing) or remotely over the web too. Its an amalgamation of technologies we've seen in operating systems like Windows 10, iOS and MacOS and combines apps and services like SHAREit, game streaming , AirPlay and multiple smart home appliance setups. It's impressive, on almost every level that Huawei showcased it, but well Harmony OS isn't all it seems unfortunately. As you may have noticed even we hinted that Harmony OS seemed to be a multi-device OS, but actually wasn't one.  In fact, the concept of what Harmony OS actually is, is quite confusing all on its own. So let's try and break it down a little.
What actually is Harmony OS?
Now some of you may have actually seen some Harmony OS analysis videos since word of its legitimacy (or lack thereof) started leaking out late last year. What was supposedly a brand new operating system built by Huawei for the future of its devices, seemed, on mobile at least to be an Android fork with certain customizations and optimizations built in that essentially still just boiled down to this being basic Android but with some Huawei flavor. Of course, Huawei did refute these claims but most people but of course most people became doubtful of what Harmony OS actually was and only started to analyse the operating system even more. And now, as the segment from TechAltar above can further explain, it turns out if anything, Harmony OS is not an operating system, at least not in the way we were shown, but is essentially a branding initiative  meant to encompass a new operating system, their connected ecosystem layer for smart devices (basically what was allowing all that fancy device control and sharing we talked about earlier) and finally any previous device that runs Android, LiteOS on their wearables and even their Huawei Vision Smart TVs as long as they can connect to the aforementioned smart ecosystem. Confusing? Definitely! But basically, it means this
Right now Harmony OS on phones and tablets is just Android, but with some modifications to support the new connectivity layer that Huawei brings

Huawei will literally name any device it has a Harmony OS device in order to save face and seem more independent from Google, Android, or really any US based companies on the software front.

Harmony OS as a whole is likely still not ready for prime time, meaning it's touting during the peak of the US-China trade war probably was a huge farce as suspected before.
It's not a good look honestly, but by Chinese standards it's not the craziest thing we've seen. From a marketing standpoint, Huawei probably knows most people won't care that Harmony OS is Android unless they're tech nerds, and as such can just sell most of its devices touting the phrase Harmony OS even if they're clearly running very different interpretations of what the OS even is. And if their connective layer actually works, would the layman even really care? Probably not. After all if it's as good as is shown and allows instant, almost seamless connection, sharing and control of device information and features, then it's an amazingly powerful technology no matter which way you look at it. Which is why it would be really disappointing if this technology didn't get wider adoption outside of China, or just dies out if Huawei's phone business dies out too.
Last Kicks of a dying horse?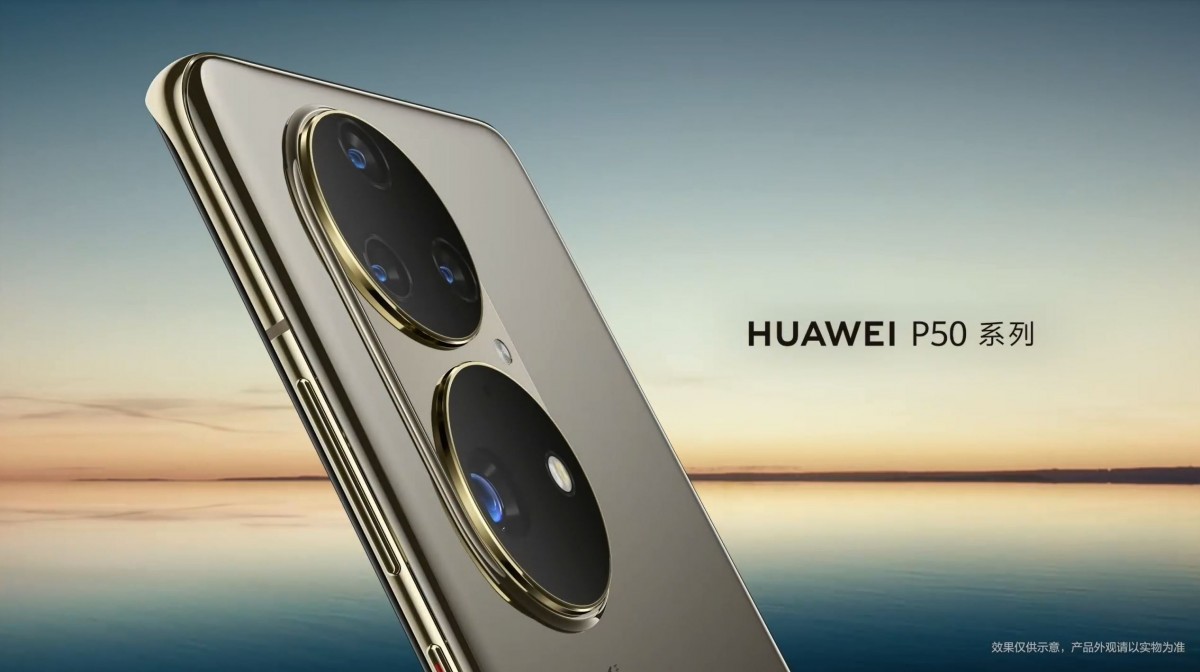 The reason we keep bringing out that this is a sad situation is also because of what Harmony OS seems to be at the moment, the very strong kicks of what could be a dying horse. The US-China trade war has not done the company ANY favors, in fact, Huawei has been slowly breaking down especially in it' smartphone business. It sold off its smartphone Honor sub-brand due to the pressure from the trade war, is still struggling to find international relevance with a handicapped version of Android and now it barely even has enough parts to manufacture its own smartphones, with components for it's Kirin processors being in short supply because of the global chip shortage and the hindrance caused by trade war as well. The company has even mostly cut production of a lot of its lower end phones and now it's latest MatePad tablets are using Qualcomm processors instead, i.e. the processors of it's main competitor. It's so sad that even though the Huawei P50 was actually teased at this Harmony OS event, no date on a launch event or anything was announced, which isn't surprising considering that even last year's P40 and Mate 40 Pro phones are in short supply for those who want to buy them. It all leads to a very bleak picture for the company, as it keeps struggling to find how best to continue in the smartphone game, especially with it being banned from buying 5G equipment from western suppliers to use in its devices as well. And of course, if Huawei were to leave the smartphone business, they would essentially be giving up the central part of their connected future, which isn't something they can do. It's a tough situation to be in. In fact it's seemingly impossible when you think about it, but Huawei has been hanging on this long and we reckon they can possibly survive this crunch if the trade war finally ends. When that will happen however(even with things beginning to look up) remains to be seen. We do hope it does end though as Harmony OS is definitely proof on why Huawei is still needed in this game, and needs to keep innovating. Even if it's not the Android replacement it was meant to be yet, chances are it might turn into something better, or unique enough in its own right for us to want to use. So let's hope this Hail Mary actually leads to a touchdown. Fingers crossed.
Related Stories:
They were more of peer pressure than anything...
Read More
Tagged:
Android
china
Chinese Smartphones
Editorial
Harmony/Hongmeng OS
Huawei
Huawei Ban
Operating systems
Smartphones
US-China Trade deal