Spiral : From the book of Saw Review
A thinking man's horror film with a bit of an identity crisis…
Being the first major Saw franchise spinoff,  Spiral : From the Book of Saw does quite a number of things right. The acting is good, the story itself isn't all bad, and it tries to strike a balace between classic Saw movie and modern day police commentary piece. The movie even does  a great job of keeping up with the classic  Saw-esque traps that any long time fan of the franchise can appreciate. But in it's dual nature of trying to be one part crime drama, one part Saw movie, the film does have a bit of an identity crisis, and this can leave it feeling like it's not a proper addition to the franchise. Allow us to deep dive a little more.
The film  follows Detective Ezekiel "Zeke" Banks (Chris Rock), a man portrayed as probably the only cop of virtue in a precinct full of corrupt ones. This  makes him the perfect "playmate" for the new Jigsaw copycat who's aim is to get rid of crooked cops, a lot of which are part of Zeke´s precinct, including his father though retired, played by Samuel L Jackson. The movie then moves around that premise exploring various themes such as betrayal, strained relationships and police immorality along the way.
Spiral clocks in at around 90 minutes so you're in, get your scares then you're out. It's  fairly straightforward and quick to get to the point. Had it been a solo entry, this wouldn't have been much of a problem, but because it's building on the long history and heritage of the Saw films, the movie might have done itself a little more justice by slowing down a tad. There are certain elements of the story that to hardcore veteran horror fans may make the movie a bit predictable, but some of the jump scares are done rather well that it may be something one could possibly. Ironically, it's the non-horror elements of this movie that may actually be more novel and nuanced for many. As mentioned before Spiral is just as part a police drama as it is a horror film, with Zeke's shaky relationships with his precinct and almost any other character in the show being front and center, from his ex-wife to the entertaining if underutilized dynamic he has with his father. It makes the movie a slight commentary piece in a time full of movements against police brutality. This actually pays of in what many may call a polarizing but definitely powerful scene at the film's climax, even if it may get soured by a cliffhanger.
This review was sponsored by Ster-Kinekor Zimbabwe, the best place to watch the latest and greatest movies on the big screen. Movie time is back, with an amazing slate of films this year ranging from all your favourite superheroes, to romcoms, action animated features and drama nad horror with everything else in-between. Ster-Kinekor is taking health and safety measures such as lower cinema numbers and health-precautioned seating to ensure the cinema is as safe as it is fun for you. Visit us at Ster-Kinekor Joina City, Sam Levy, or Bulawayo and keep reading for a chance to win an free tickets to your next movie.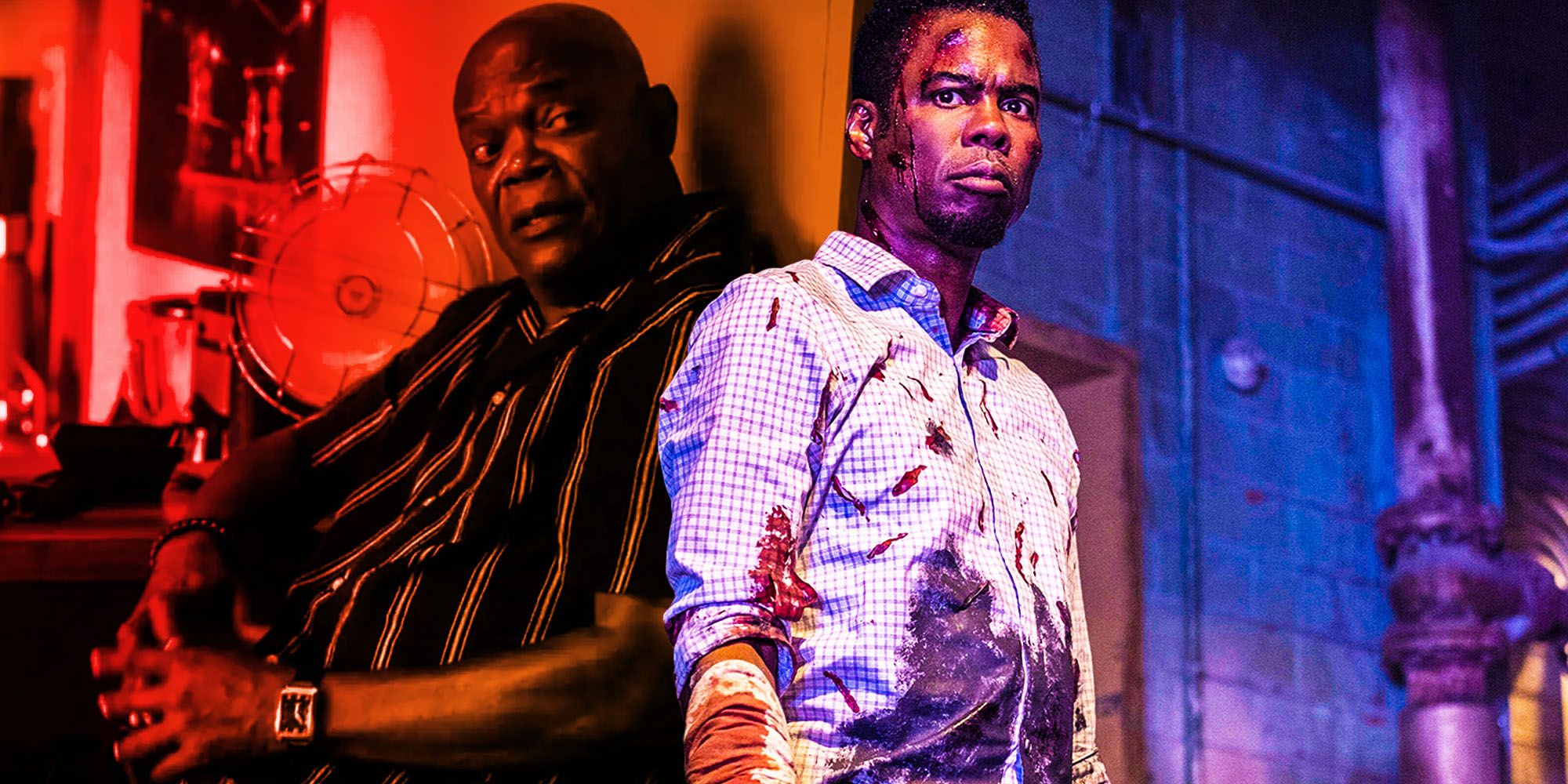 Rock is essentially the core of this movie's acting , carrying most of it's biggest scenes with only Samuel L Jackson being comparable. But even if that is the case Rock brings in a solid performance.It was interesting though seeing Chris Rock play  the  "gritty 80s cop role". There are moments where we see glimpses of his more familiar humorous side particularly in his conversations with his rookie partner (Max Minghella), but again, his scenes with his father were what sol dit most for me.  Honestly, watching Chris Rock  and Samuel L Jackson together in a police setting made me realise how much I'd probably enjoy a father-son- buddy cop film featuring those two.
Now to the traps, because it really wouldn't be a Saw film without them. Well to be honest they were pretty good, reminiscent of the old Saw movies especially when it came to their gore and drawn out moments of pain. The little recorded riddles were also a good touch, but I found they didn't really leave much to one's imagination. If the recording said  "it's time you see the light" you pretty much had a good idea which part was going to be targeted. Still when the biggest set pieces are meant to come to life, chances are you'll feel your stomach turn, and that's what movies like this are meant to do.
And as such we come back to where we started with Spiral, a good movie with a slight identity crisis. One could argue that if it was just a standalone property it could be regarded as something more unique, but as part of the Saw franchise it might not be the shot of revival the franchise was looking for. However if you are looking for an intriguing spin on the typical horror formula and a good balance between gruesome traps and actually interesting characters, along with being a Chris Rock fan, this movie might have something pretty great for you. Be sure to check it out at the nearest Ster-Kinekor theatre near you!
So you got to the end! Well Ster-Kinekor and TZP are hosting a competition for all our movie review readers. Simply follow Ster-Kinekor and TZP on Instagram, Twitter, and like our Facebook pages, along with answering the weekly question on the competition post on our Facebook or Instagram to win.
This Week's question: what was the most interesting character dynamic in the movie.
Competition closes Wednesday 26 May at 1500hrs. Good Luck!
Tagged:
Competitions
Movie Reviews
Movie Time With Sterkinekor