TZP's Best Smartphones of 2020
Wow this was hard..
Smartphone awards feel a little odd this year for obvious reasons. After all it's been the hardest year ever for many around the world and if you live in Zimbabwe you might feel like you got the extra hard version of that. However as the year closes this week and people look forward to what 2021 has to offer, some of you fellow techy friends of ours actually ask some of us which smartphones won 2020, we figured it's still appropriate enough to make a list of what smartphones from this past year you should invest your time in.
Now again, this has been an odd year, and even smartphone companies have shown that, Apple has kept prices at the same as last year(even though rival Samsung overpriced the S20 line earlier this year), mid-range phones have become the real competitive zone as every major company is essentially trying to make a budget flagship  for that price point, and the very top end of smartphones remains a little crazy with foldable, flipping and even swiveling phones all trying to shape the future of what are essentially PC's that we carry in our pockets now. We tried to keep the list as widespread as possible, having requests from both here in Zim and some Zimbos and supporters around the globe. We also threw in a few categories that are more about the smartphone industry as a whole so more of a company winning due to certain devices or a device category getting better. But now that all that is out of the way, here comes our 2020 best smartphones of the year list!
Best Overall Smartphone: iPhone 12 , Google Pixel 5, Samsung Galaxy S20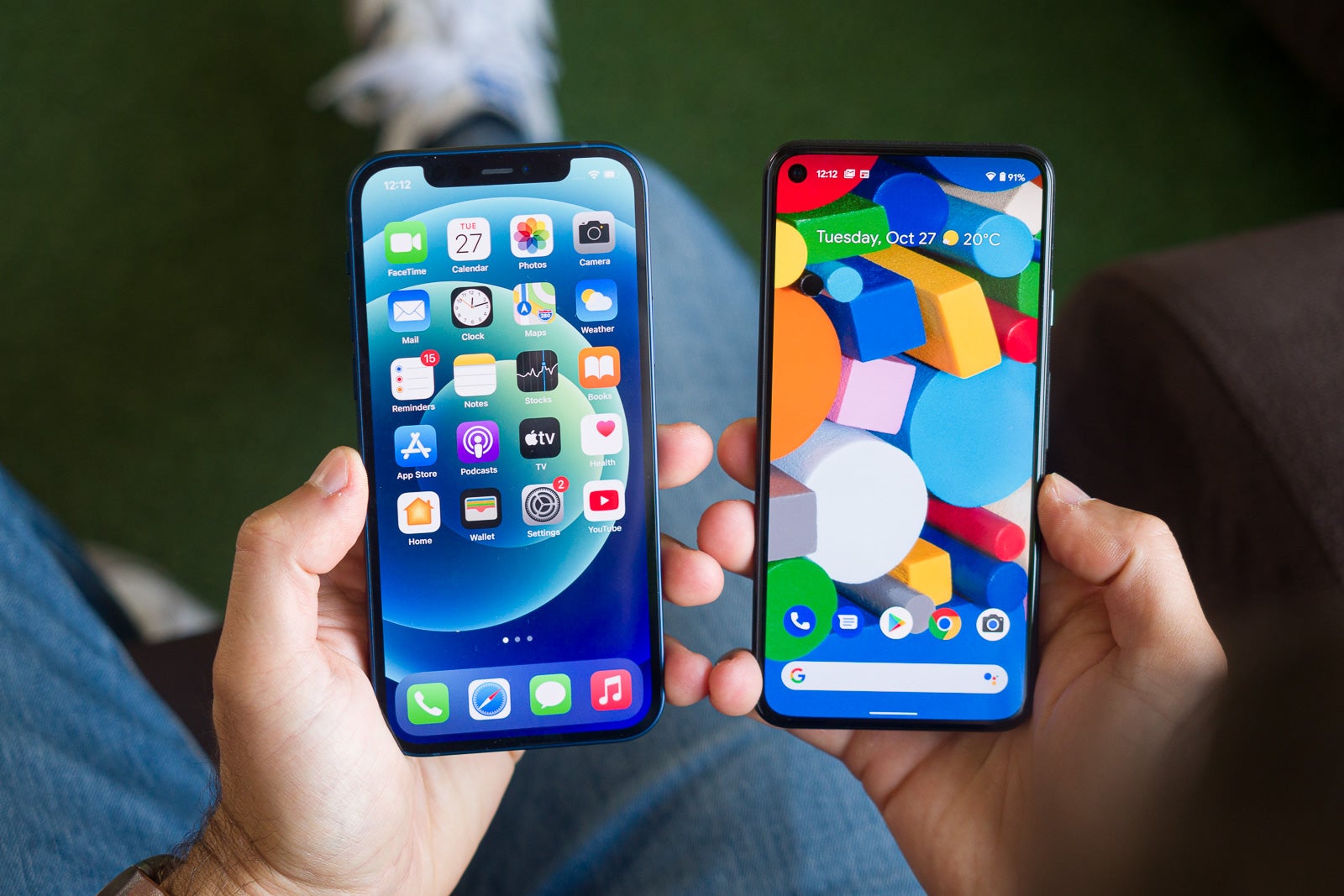 Runner Up: Samsung Galaxy S20FE
So here's the thing, in an odd year with companies sort of focusing on other segments of their offerings, recommending three flagships(or in this case, "entry level flagships") in a tie for Best Overall Phone of 2020. That's because unless you have more demanding needs in the camera department , want a phone that folds or is for power users, or just don't have USD $650-700, these phones will probably fulfill your every need. Along with the runner up in the regular Galaxy S20, the Pixel 5 and base iPhone 12 seem a little boring for the entry level flagships they are, but with their predictability comes a level of reliability that no one should overlook. These phones have the best cameras on the market for everyone but the biggest camera nerds, designs that don't exactly break the mold but do look good and are designed with usability and ergonomics in mind, great storage options (though the base iPhone 12 starting at 64GB is a let down on Apple's part) and a general adherence to quality that stretches to phones more expensive than these offerings.
The 3 phones essentially punch each other back and forth as well on which one is best. The Pixel and Galaxy have better screens with faster refresh rates than the iPhone, the iPhone and the Pixel have the better cameras than the Galaxy and the iPhone and the Galaxy have more premium designs than the Pixel. There's of course special features and benefits to each offering as well, Apple's ecosystem, Google's polish with it's android version, Samsung's more extravagant or utilitarian features like Dex and even in this case, expandable storage. Each of these three phones will give you a great smartphone experience that you can probably keep using for 3+ years, but we acknowledge that they're not our cheapest picks so that's why we brought up the next category.
Best Overall Smartphone (My personal pick): Pixel 4a 5G
Now while the Pixel 5, Galaxy S20 and iPhone 12 are great phones that try to make flagships more appealing , they cost $700! And well the best thing about this year as I've already learned is that the mid-range smartphone segment is where the real leaps forward in smartphones are being made. Enter the Pixel 4a 5G, a phone that is pretty much the Pixel 5 without water resistance and wireless charging, two very good features, but not necessarily as essential for some people as they are for others. Simply put, you get really great performance, top tier software support and one of the best cameras on the market along with 5G support (as stupid as that may sound) for only $500! My only gripe with it would be how hard it is to get in Zimbabwe, but to be fair , if you want to get any of these phones for prices that won't make you give away a kidney or find a blesser.
Best Flagship: Galaxy Note 20 Ultra
So let's start with the fact that flagship phones have become a bit confusing over the past few years. There are your entry level flagships like the iPhone 12 and Pixel 5, there's their larger or slightly more powerful variant such as the iPhone 12 Pro and Galaxy S20+, and now there's even a step above that such as the iPhone 12 Pro Max or the Galaxy S20 Ultra. However, the Note 20 Ultra, is the phone that not only epitomizes this last category, but also epitomizes what a flagship is/should be : big, powerful, beautiful and impressive in almost every aspect of using it. As we said in our article about Samsung maybe ending the Galaxy Note line, if this phone is the end of that line, then it's by far the best Note phone they have ever released. It's also the peak of a premium smartphone experience if we're not counting any special edition phones. The Mystic Bronze finish gives Apple a challenge for its gold iPhones, it's screen is by far the best one on the market and even it's camera suite while slightly beaten out by the iPhone and Pixel, is the most versatile in the market having features that both sides of the competition should be wary of. It is incredibly expensive however, but well if money is no object, then as has been said by YouTube's Mr Mobile, the only thing this phone can't do for you is fold, and unless that's what you're looking for, this might be the perfect phone.
Best Mid-Range Phone: Google Pixel 4a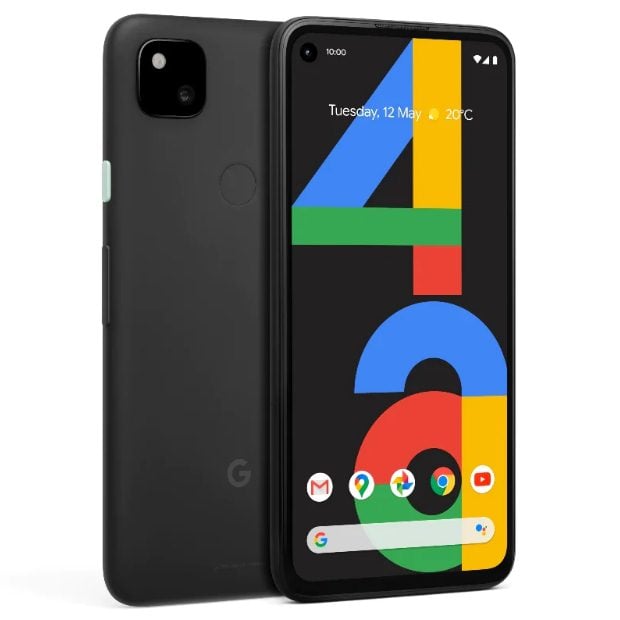 Runner Up: iPhone SE
You're probably sick of hearing about the Google Pixel by now, so we'll keep things simple when talking about this little performer: it's small, it's pretty fast for it's price, it has one of the best cameras of the year despite it's $350 price tag, and it comes with  double the storage of it's closest competition the iPhone SE despite being $50 cheaper. It's beaten by the SE's processor, video recording and water resistance, but it's also got a headphone jack, a better screen and design and arguably a better OS experience with stock Android. Hence, it's kind of a no brainer to buy especially if you're in the Android ecosystem. In fact if I could, I would buy one of these next to a bigger flagship just for the camera, and I don't think that would at all be a fickle or irresponsible choice.
Best Low-end Phone: Nokia 5.3
Nokia's phones have failed to break through to the top of the smartphone food chain, but when it comes to lower end devices they do a pretty great job. This year's Nokia  5.3 for example is barely $200 and yet has a respectable camera array, 3-6 GB of RAM , a good 64GB of base storage and a huge battery with a fingerprint scanner. Of course in zim you might find it closer to $300 , but if you can get it for any less than that, the phone is essentially a bargain, especially with up to 3 years of Android updates, something I envy my mother's Nokia 2.3 on which got Android 10 while my LG V30 is stuck on 9
Best Foldable: Galaxy Z Fold 2
Runner up: Microsoft Surface Duo & Galaxy Z Flip
Now to be fair, the Z Fold 2 might be the only Foldable you even know from this year, hence this whole category might seem like a bit of a cop-out. But considering that Microsoft, Huawei and even Motorola are in on the foldable game this year and improving it in many of their own ways, it's safe to say this whole category has taken a step up, and the Z Fold 2 is right at the front of leading that charge. It pretty much sells the concept of foldable devices best, having a sleeker design, more impressive design, proper durability that while not making it a rugged beast, makes it get closer to being used like a regular phone, and the kind of hybrid experience that would make anyone seeing you use it be envious and astounded at the same time. It's only flaw(besides price) is it's software experience, which is competent, but doesn't take full advantage of what the big screen and dual canvases are capable of. It's direct competition the Microsoft Surface Duo actually nailed this, at least in concept, with a UI seems perfectly designed for use by either 2 screens or even single a larger canvas if used the right way. Unfortunately the Duo's processor and optimization hold it back, and hence, the Z Fold 2 takes this one. Another shout out goes to the Galaxy Z Flip however, which while not exactly appealing to me due to it's flip-phone form factor, still definitely inspires some admiration especially as it's been the foldable that hit the ground running the most this year.
Best Small Phone: iPhone 12 Mini
Runner up: Sony Xperia 5ii
This one is another no brainer, but it's also worth all the hype. The iPhone 12 Mini is so good, it made me write about how I miss great small Android phones like the Galaxy S10e. And sure there's the runner up Sony Xperia 5ii, but it's not as small and definitely not as tailored to people who want a powerful small phone like the 12 Mini. Think about it , this is exactly the iPhone 12 with just a smaller body and battery, nothing else. No compromises in any other way. In a time where phones keep stating reasons to get bigger, this phone going smaller is almost miraculous, hence the iPhone 12 Miniwins this one with no contest.
Best Smartphone Camera: iPhone 12 Pro Max
We've already talked about this but while the Pixel 5 is still a noteworthy contender and the Galaxy Note 20 Ultra again brought some serious heat this year, the iPhone 12 Pro Max edges them both out this year as the best smartphone camera you can get. This is mainly due to it's bigger sensor allowing better shots in low light, combined with the versatility of it's three cameras and what is still the best video recording suite for all smartphones. The Note 20 Ultra matches it on versatility  and even has some extra features of it's own, but essentially falls a little short on the quality side. A similar story is there for the pixel in that it's simply better at basic still photos, but it lacks the multiple shooting modes and video of the 12 Pro Max, so if you figure yourself a semi-pro photographer or a cameraman who doesn't want to buy a new pro camera, this phone might be for you…unless you like our next entry too.
Best Photography smartphone: Sony Xperia 1ii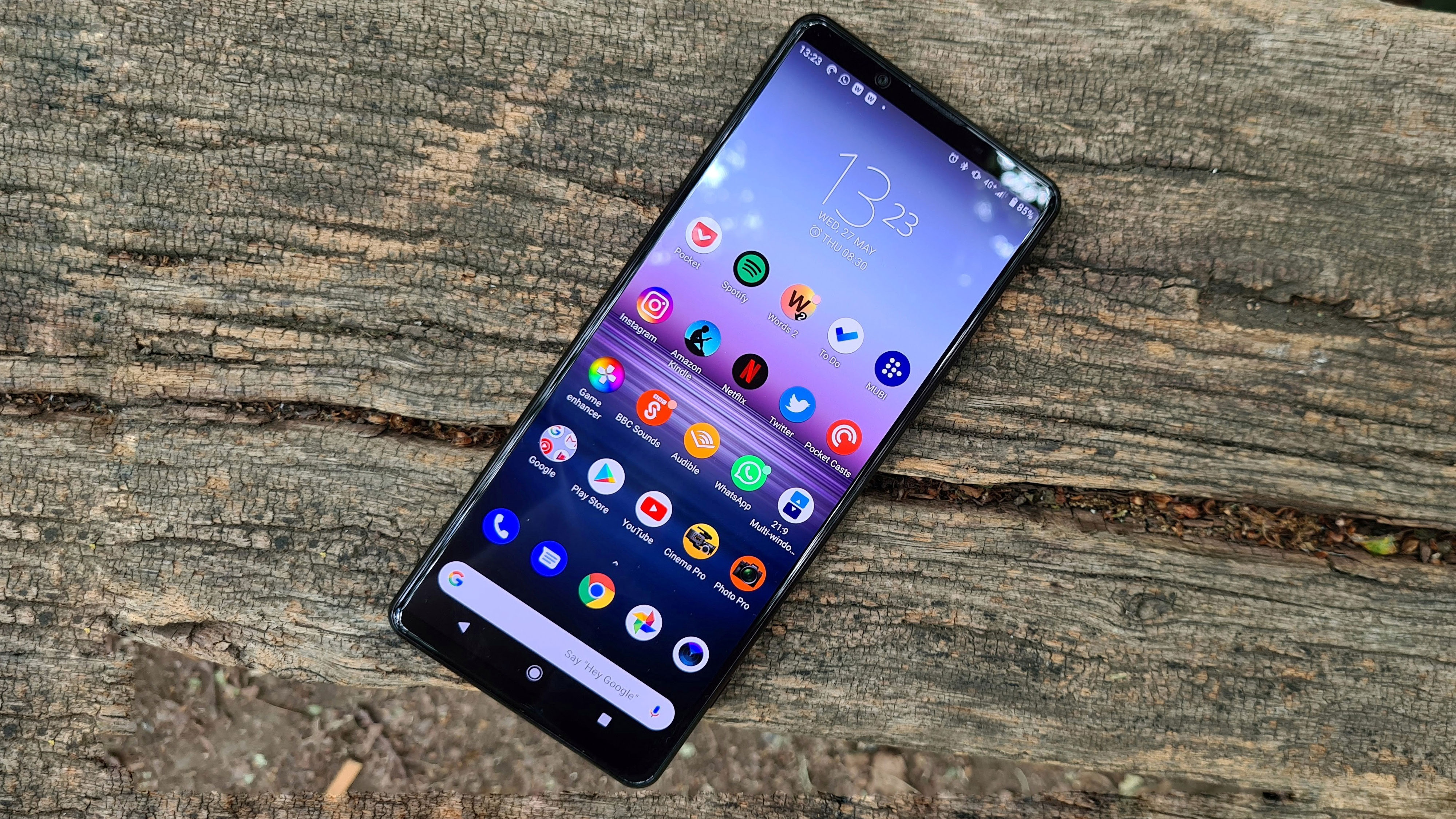 Now considering our last entry you'll probably find this a little confusing, so allow us to help you out a bit. The iPhone is the best camera overall for any user to use even if it might lend itself better to pros. If you are a professional cameraman or camera junkie however, you'll likely appreciate this underrated beast for porting over the interface, capability ad usability of some of the best professional Sony cameras on the market and putting them in a package that can go from respectable to jaw-dropping depending on your level of expertise. And why would want a phone that requires expertise to use as far as the camera is concerned? Well for the same reason that camera nerds prefer their manual pro cameras compared to the dialed-in approaches of their smartphone counterparts(among other limitations), and the Xperia 1ii is a smartphone that gets rid of that dialed in approach and let's users go wild and produce truly unique photos. It's not for everyone, but those who will get their hands on it are likely to love it.
Most Underrated phone of the year: LG V60
Now let me make this clear, I actually wanted to put the Sony Xperia 5ii here, as it's essentially the previous entry's phone but smaller and more compact. But I feel it's being underrated is also Sony's fault, and while it's also an acquired taste, this next phone isn't : say hello to the flagship phone that plays it boringly safe but gets the job done really well: the LG V60. Now I won't act like this phone has any huge surprises up it's sleeve because honestly it doesn't, but what it does have is a great QHD screen, a headphone jack, 5G, the same flagship processor as the Galaxy S20 , great RAM and storage options including expandable storage, your typical waterproof and wireless charging features, and even great speakers and a quad DAC for what could again be the best audio experience on a phone this year. Which isn't the biggest step up from last year's V50 or G8X, but they're also a solid package that makes this phone something to look out for if you're buying phones next year.
Biggest Snub of the year: Huawei P40 and Mate 40 Pro
Chances are I could extend this to the rest of the Huawei phone lineup, but since these phones are the ones I've seen, lusted after and been unable to recommend, I'm just going to say that Huawei's flagships this year were just as amazing, but got knocked down by trade politics again with the Google ban. In fact despite the low sales the Mate 40 Pro is said to be shipping in extremely low volumes due to the fact that Huawei are running out of stockpiled chips and supply parts due to the trade ban. It's an ongoing story that has all of us at the very least just wishing that the next US president soothes things out, because right now even innovation in smartphones is dying because of this.
Most Improved Category: Foldables
We already Mentioned this, but foldables pretty much solidified their existence this year. They may not yet be the ubiquitous devices that we'll see everywhere we go, but they're definitely here to stay in one form or another. We saw their forms increase in shipping devices as well, with dual screen devices like the Surface Duo, folding flip phones like the Galaxy Z Flip and Motorola RAZR 5G and of course the folding tablet in the Z fold 2. The durability of both it and the Surface Duo also proves that these devices can become daily drivers, and that's the end goal we all want. Now if only they could get cheaper.
Most exciting category: The Mid-range
Flasgship phones were simply not it this year, while the entry level flagships carved their way into people's hands, it's not surprising that the Ultra model Samsungs or Pro Max iPhones weren't adopted much in a year when the world's finances were tighter than anyone would want them to be. Which is why the $350-600 range really heated up this year. Apple, Samsung Google and OnePlus all threw their best salvos in the iPhone SE, Pixel 4a/4a 5G ,various A Series phones and the OnePlus Nord respectively. Join these phones next to the army of arguably more powerful or better specced offerings from Xiaomi , RealMe and so forth, and you realise that it was in this price range where 2020's true winners and losers were being found, not at the top.
Most exciting phone of the year: LG Wing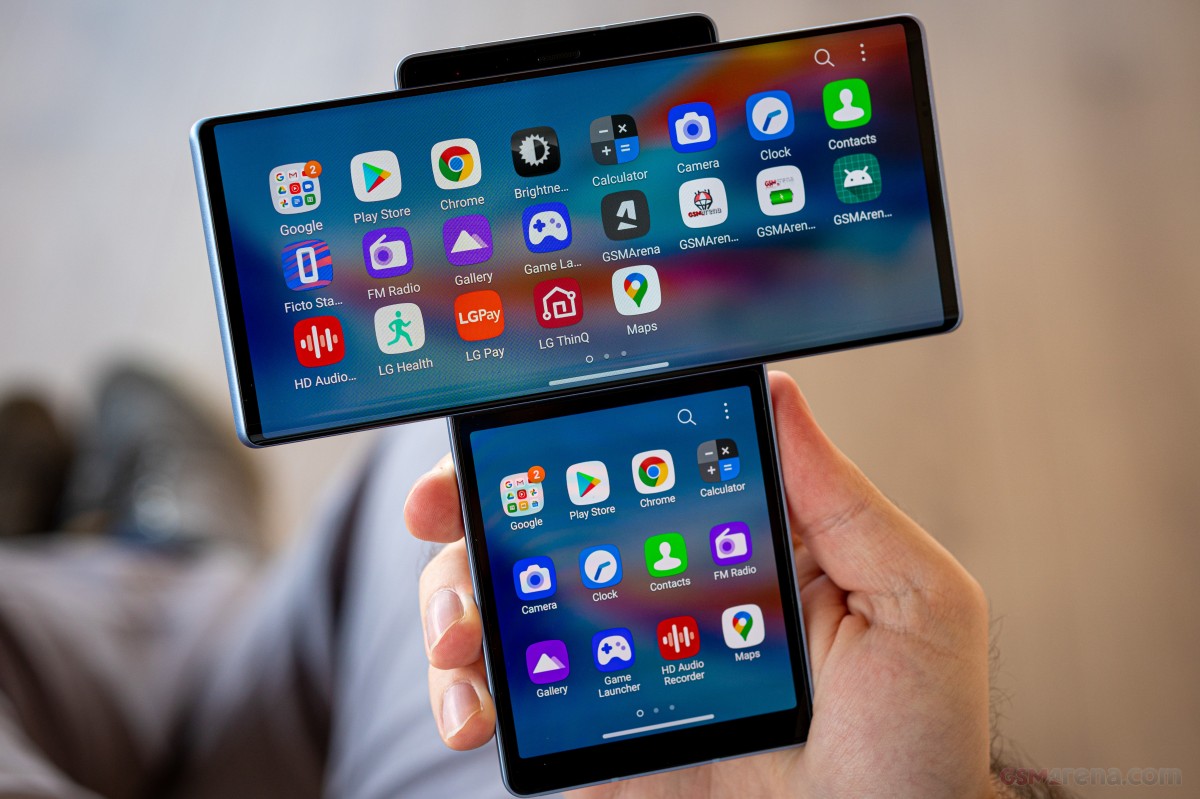 Last year we had the most innovative phone award that we gave to the Galaxy Fold, a beta test sort-of-mess of a phone whose second version this year proved it's a worthwhile endeavor. This year we felt the word innovative, while also applicable here, could be contested for by the Surface Duo as well, and while that phone was innovative, it just wasn't as crazy or exciting as our pick the LG Wing. LG actually embraced their crazy side on this phone and yet still came up with something that does has it's practicality. It's use cases are less ideal than foldables, but they do exist. This wider screen for video recording combined with a virtual gimble is essentially a standout demonstration, while being able to triple multitask apps is a little crazy , but still cool. The Wing will probably not take off or create a category of it's own, though hopefully it's tech is used for something else in future. Regardless, it's an awesome hone that brought joy to our hearts just looking at it , hence deserves this award.
Best Comeback Story: LG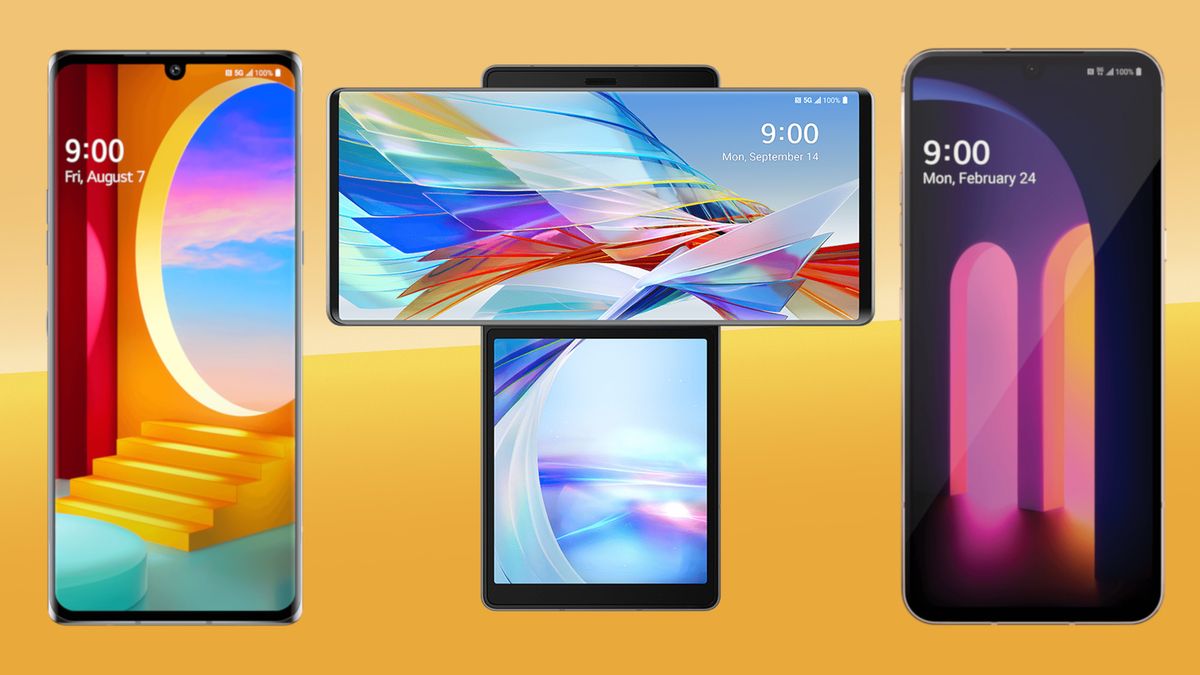 Now LG, along with Sony and the now barely alive HTC, have been the back burner barrell of the Android ecosystem while Chinese companies like Huawei, Xiaomi and OnePlus pretty much came up and took their thunder and customer base. And while HTC seemingly threw in the towel, Sony and LG have at least been trying to get their groove back. The former by leveraging it's camera expertise and media ecosystem, while the latter tried something , well…significantly different. LG started by releasing the Velvet, an upper mid-range/entry level flagship that wasn't exactly powerful as it's V60 flagship, but more beautiful, better to hold and still pretty integrated into the more whacky parts of LG such as the dual-screen cover. Next there was the aforementioned LG Velvet, the phone that stole the thunder from the Z Fold 2 and Surface Duo. These two moves especially brought LG some limelight it had long been missing and in dire need of. Chances are you might not buy any of these phones, whether they don't appeal to you or you just think they're ridiculous. But here's the thing, you weren't really supposed to buy them. Instead, you were meant to recognize that LG is still in the game, and should be revered in the same way Samsung and Google are. And if even a small hint of that thought crossed your mind, then we would say LG's plan worked.
Biggest Backstab of the year: OnePlus
We've been complaining about OnePlus for the past 2 years now, ever since it released the 7 Pro,noting how the shift from budget phone focused enthusiast brand to flagship focused brand had started. But even we couldn't have expected what happened this year, which is  that after co-founder Carl Pei left, the company started showing moves to not only shift from being an enthusiast brand that at least made slightly cheaper flagships, to instead becoming another full fledged basic Chinese smartphone maker like it's sister company Oppo and offering mediocre to underwhelming products in it's new, extremely low end devices that are so far just re-released Oppo devices. It's a move that's pretty much tarnished the OnePlus brand in our book and we kind of hate every bit of it so far. Of course there are business reasons for this but just 2 years ago OnePlus was my own personal hero, a brand I wished would one day make it's way to Zim but instead it's just been a reminder of how this industry is set up for no one else but the capitalists in charge. Not what anyone wants to here but well, there's the evidence.
Worthy Attempts of the year
Basically like our honorable mentions section from last year, these phones or devices might not have hit a home run, but they're an interesting attempt we hope to see improved upon next year.
Microsoft Surface Duo
This one is simple, perfect the software experience and upgrade the internals Microsoft. Do that ant pretty much no one can hate this device, we promise.
Motorola Edge+
A case of concept vs execution, this flagship also tried to bring the headphone jack back. The later released regular edge proved that the key here was pricing (and a little more flagship building expertise). The next version of this should be aiming for that $700 flagship sweet spot, if that can be done, we might have a contender in 2021.
Sony Xperia 5ii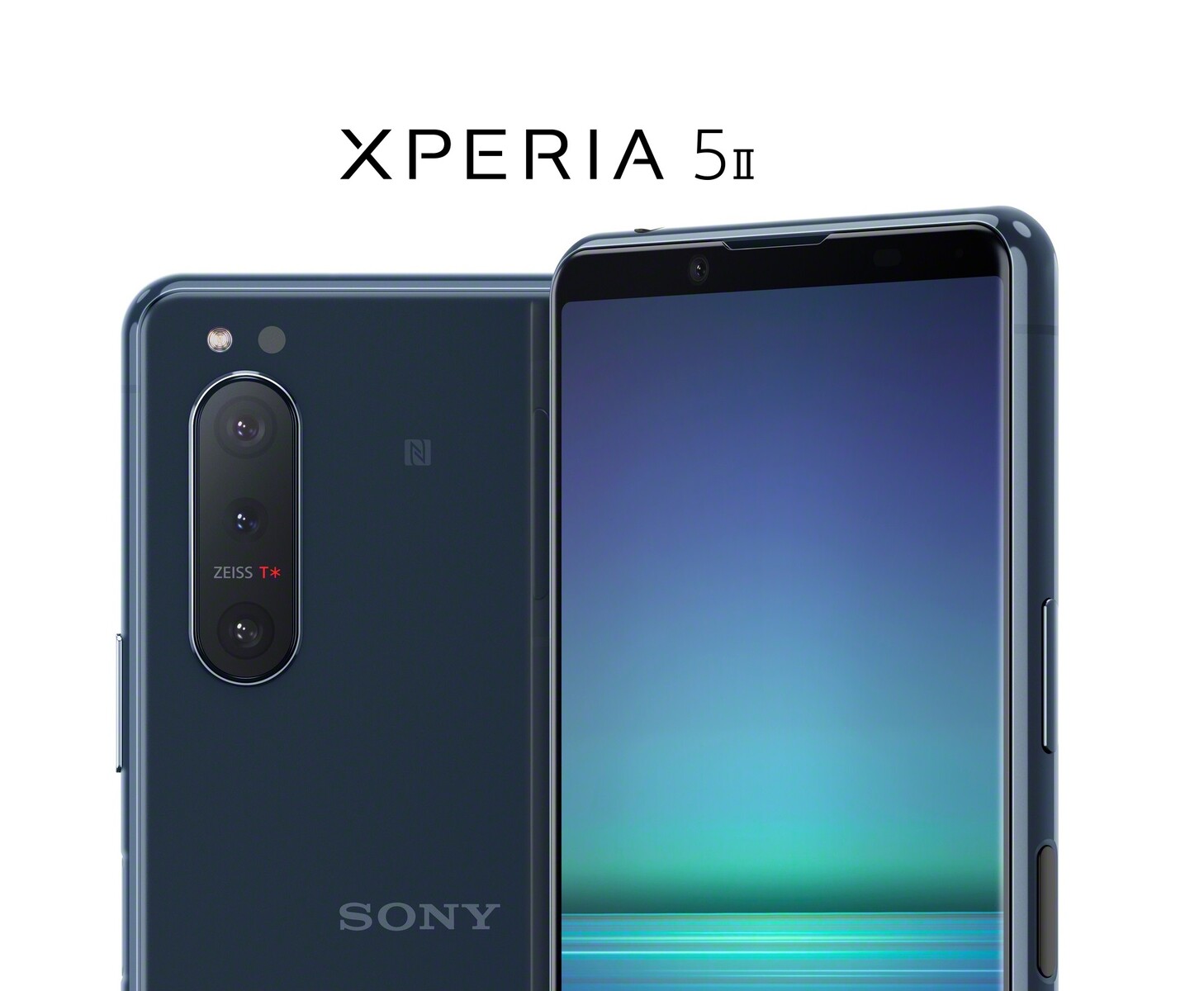 This is secretly one of the best phones you can get this year, but getting your hands on it is a problem because Sony's supply chain and delivery networks are a complete mess. Some people are still getting the older Xperia 1ii that were released in JUNE of all times. Simply put, Sony needs to get it's act together.
Related Stories:
And even think of getting a Surface Duo 2….
Read More
Tagged:
Affordable SmartPhones
Android
best foldable phone
best of 2020
Best small flagship phones
budget smartphones
Cameras
Chinese Smartphones
google
Google Pixel
Huawei
iOS
ios vs android
OnePlus
Samsung
Samsung Galaxy
smartphone cameras
smartphone displays
Smartphones
Sony