You either die a flagship killer, or live long enough to become the flagship..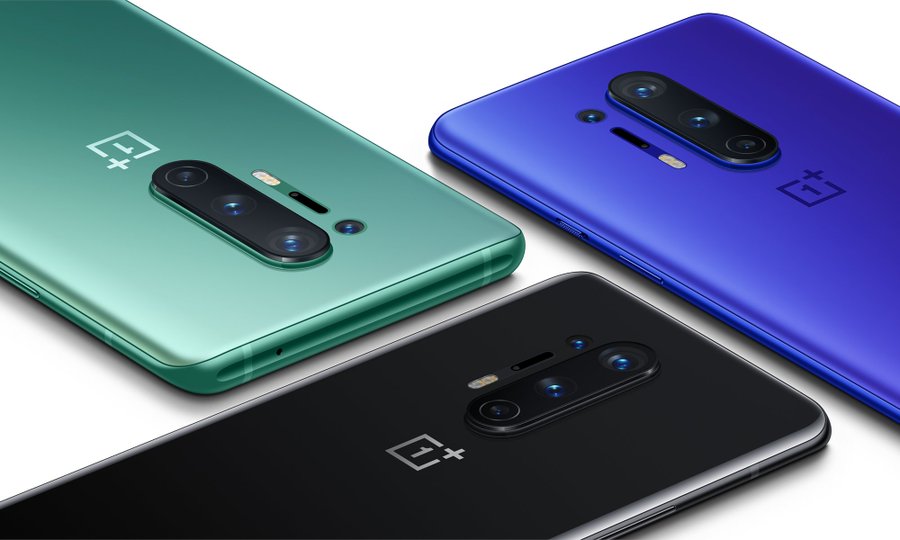 Back in our Galaxy S20 Ultra article we mentioned how smartphones have gotten to that point where most of them are really good, meaning for most of us, we don't need to buy the most expensive or exclusive one, as a phone half that price will match it in most areas.  Essentially, we were saying we had reached Peak Smartphone without knowing it, and that the bar to climb for smartphone manufacturing doesn't get much higher than here. And while it was easy to claim that with a USD $1200 S20 Ultra that has more RAM and storage than your average PC, the OnePlus 8 and most importantly, OnePlus 8 Pro make it more apparent just where we've gotten to with our smartphones.

Now the OnePlus 8 and 8 Pro aren't like the Samsung Galaxies or iPhones of this world, where they're all essentially the same phone with a few slight differences in Size or and extra camera to sell the bigger more expensive one. Instead both these phones represent two fundamental paths OnePlus has taken this year as a smartphone company (to varying results) and why these phones reinforce our Peak Smartphone theory. In fact, I originally wanted to put out two articles for each of these phones but we figured bringing them into one space would be better for comparison of those two paths I mentioned earlier. You see, the normal OnePlus 8 is what some of you may call a little boring, bringing little else to the table besides an admittedly more attractive design and 5G which most people don't need yet (and shouldn't fear because it doesn't cause Coronavirus). The OnePlus 8 Pro on the other hand, is the company finally deciding to give in on the lure of creating a flagship and just straight up making one, essentially giving up their moniker of "flagship killers" for the past 6 years and essentially just making flagships of their own, with a price and feature-set to match . You can see said feature set and other specs below:
 
OnePlus 8 Pro
OnePlus 8
Display
6.78-inch AMOLED
3,168 x 1,440 (19.8:9)
120Hz refresh rate
In-display fingerprint sensor
3D Corning Gorilla Glass
6.55-inch AMOLED
2,400 x 1,080 (20:9)
90Hz refresh rate
In-display fingerprint sensor
3D Corning Gorilla Glass
Processor
Qualcomm Snapdragon 865
Qualcomm Snapdragon 865
RAM
8GB / 12GB LPDDR5
8GB / 12GB LPDDR4X
Storage
128GB / 256GB UFS 3.0
128GB / 256GB UFS 3.0 2-LANE
Cameras

Rear:
48MP, f/1.78, 1.12µm, OIS, EIS
8MP 3x telephoto, f/2.44, 1.0µm, OIS
48MP ultrawide, f/2.2, 119.7°
5MP color filter, f/2.4

Front:
16MP, f/2.45, 1.0µm, EIS, fixed focus

Rear:
48MP, f/1.78, 0.8µm, OIS, EIS
2MP macro, f/2.4, 1.75µm
16MP ultrawide, f/2.2, 116°

Front:
16MP, f/2.0, 1.0µm, EIS, fixed focus

Battery
4,510mAh
Warp Charge 30T (5V/6A)
Warp Charge 30 Wireless
4,300mAh
Warp Charge 30T (5V/6A)
IP Rating
IP68
None
Software
Oxygen OS
Android 10
Oxygen OS
Android 10
Dimensions and weight
165.3 x 74.35 x 8.5mm
199g
160.2 x 72.9 x 8.0mm
180g

Now as you may have seen, even the so-called boring normal OnePlus 8 is actually really impressive, and you're not wrong. Except……we've been here before. In fact, if you're a fan of OnePlus, you'll know we've been here almost every year with every OnePlus devices. The company excels at making really fast phones for what used to be really cheap prices. OnePlus devices created the flagship killer category, where phones half the price of that year's Galaxy or iPhone would be able to easily match them in terms of speed and performance. Ad soon other companies joined in, especially Chinese ones with RealMe, Nubia and Oppo bringing even new features like pop-up cameras and super-fast charging to the mainstream long before Samsung, Google or Apple did. And even those companies had to answer in the form of phones like the Galaxy S10e and the Pixel 3A last year. So OnePlus was successful in creating this category, yet it seems it can't compete with it anymore. In fact, with a starting price of USD $700, even the normal OnePlus 8 is no longer what most people can call a bargain anymore. Don't get us wrong it's a really good phone, but it doesn't have any of it's OnePlus appeal anymore simply because the price tag doesn't exactly compete with the value of it's competition anymore, especially in a world were even Apple is launching cheaper iPhones now with the just unveiled iPhone SE and the already competitively priced normal iPhone 11. And thus, even the supposedly fairly priced OnePlus 8 becomes a case of Peak Smartphone, or even Peak OnePlus if you will. It represents the best of what the company is known for, speed (It's still one of the fastest phones on the planet) , quality(I mean even from the pictures you can tell that these phones look good and are built well) and practical innovation(that 30W fast charging is still amazing to behold and so is the 90 Hz display). But those features have actually become "wants" for a lot of people, not needs. And the fact that cheaper phones offer them makes it harder to pony up for this OnePlus device. You can view more about it in the video review below.
And then there's big brother 8 Pro. If you haven't already caught my multiple Batman references, this was the phone that lived long enough to become the villain. And while the general media seems a little mad at OnePlus for taking this step, I'm largely over it already because the company betrayed it's flagship killer roots last year with the 7 Pro hence this phone is just them wearing the rest of the "villain" costume not dipping their toes in it as others would say. And well, how is OnePlus' first flagship phone? I'd say pretty damn good. This doesn't seem to be the best phone of the year yet, neither is it the most breathtaking one but I'm near certain that's by design. OnePlus wants to offer people a solid, reliable and honestly attractive phone with insane charging speeds, adequate power , respectable enough cameras (finally) and an at least attractive enough price point for the American flagship phone buyer to really consider it. And well, they've done that. The 8 Pro's 120 Hz display will wow anyone who's never looked at it before , and it's crazy fast wired and wireless charging is likely to make a few people wonder why they want any other phone. Throw in the Samsung style reverse wireless charging , the much awaited IP68 water and dust resistance rating  and of course the aforementioned 5G and you have a genuine 2020 flagship, with some extra OnePlus features as well. And I reckon it's those key differences the company is relying on to seal the deal too. Thing's like the do not disturb button, the crazy refresh rate, even some color calibration enhancements for video capturing. Not the biggest features to be honest, but OnePlus isn't aiming for that anyway. The company has a brand now, one based on speed and convenience, and they think it's enough to base a flagship device on. This wouldn't be the first time a company has bet a phone on that, but OnePlus likely can pull it off better than most, and that just might be enough to make a winner out of this turncoat. And hence, the people's champion is dead, long live the new OnePlus.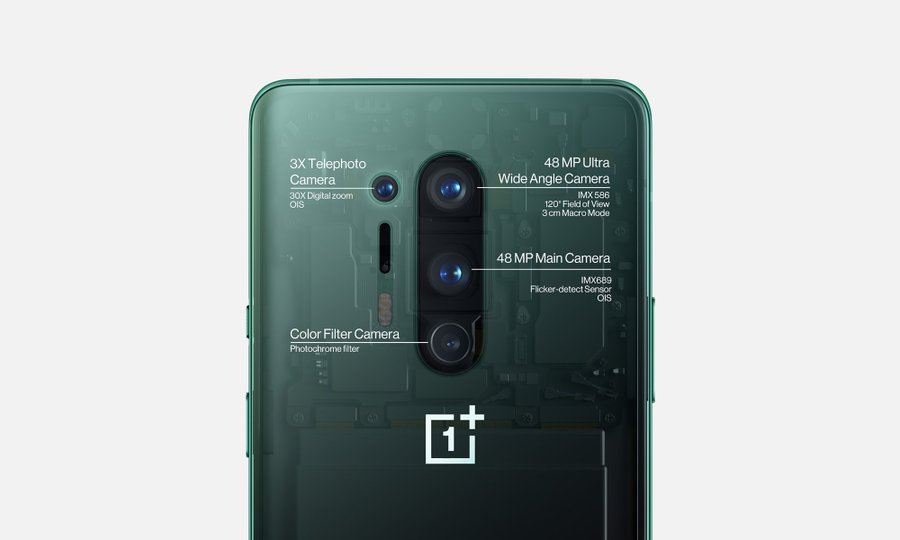 Tell us what you think of the new OnePlus devices below or on our socials. Remember to check out the new iPhone SE as well.
Related Stories:
And even think of getting a Surface Duo 2….
Read More
Tagged:
Affordable SmartPhones
Android
Apple
Flagships
google
OnePlus
Samsung
Smartphones