Let's help you save a little data during this lockdown..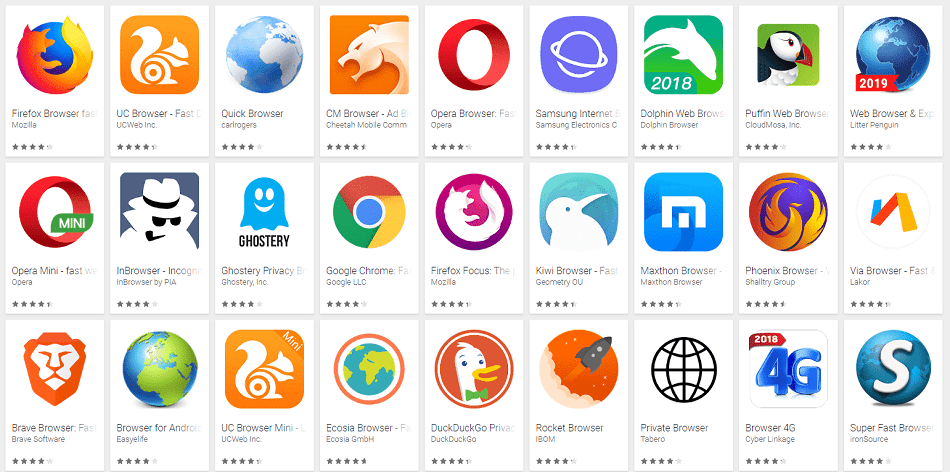 So, we're about to finish our second week of the current 21-day mandatory quarantine, and for a lot of us, the internet has obviously been one of the few sanctuaries we can have when we need to get away from our family our roommates for a second. And when social media just won't cut it or we need news on COVID-19 and so on, we likely jump into our web browsers for info. And when it comes to our phones, Chrome, Safari and even Microsoft Edge are great and all, but I think we can all agree that those browsers also do quite a number on our data bundles, meaning unless you're on unlimited Wi-Fi, you'll likely even avoid the rest of the web and check on the few sites you really need. Except you don't need to do that, because while regular mobile browsers eat up your data like crazy, their "mini" counterparts give you the whole internet and still leave you with tonnes of data to spare, which is why they should probably be where u spend most of your time in a browser during quarantine.
So what are mini browsers? Well if the name didn't state it, they're essentially "smaller" versions of established traditional browsers, or just "smaller" in general. I write smaller in quotes here because that's not exactly the most apt description. You see while Opera Mini, UC Mini and co. may fit the bill of smaller versions of their traditional browsers, being smaller in size and less resource intensive and using less data as well. But how they do this might actually not count as smaller depending on the browser. Some browsers use special rendering techniques to essentially load a smaller version of a webpage and hence use less data, which is what browsers like Crocodile browser do, browsers like Opera Mini and the newer Google Go take the extra step of having data pass through their own specialized servers and compressed as much as possible while remaining usable then finally sent to the user's phone as a much smaller package. Now this may sound like a slow process, but in truth it happens in literal milliseconds hence most people don't notice, leg alone if they're using slow networks like 3G and 2G. This technique also tends to be better in the long run because techniques like machine learning can be used to recognize which elements to compress more of as some elements may break the functionality of a page if they are simply rendered in a smaller size as the first method would do. UC Mini is actually known to use both methods to bring forth what we would call the best browser experience out of these mini browsers. In fact, another benefit to them that most of us may not realise is their capability to work in arguably unusable network conditions. Now we're not promising you could use these in the middle of a rural area with only one bar of reception, but both UC and Opera have performed for me on multiple different networks in parts of Harare that have terrible reception. Also, they actually let you browse the internet pretty well on a 2G connection, which is almost unheard of these days (and saves a crazy tonne of data too!). No YouTube and Instagram of course (at least not in any way you would want to browse them) , but if you just want to perform Google searches and check a few articles, these should suffice. And the best of these browsers come with a great browsing experience too. Opera and UC have Built in ad-blocks, UC offers a video downloader to save them for later, many come with an easy page saving feature for offline reading as well and list goes on really. In the end, the best of these still give you a great browsing experience besides the mini title.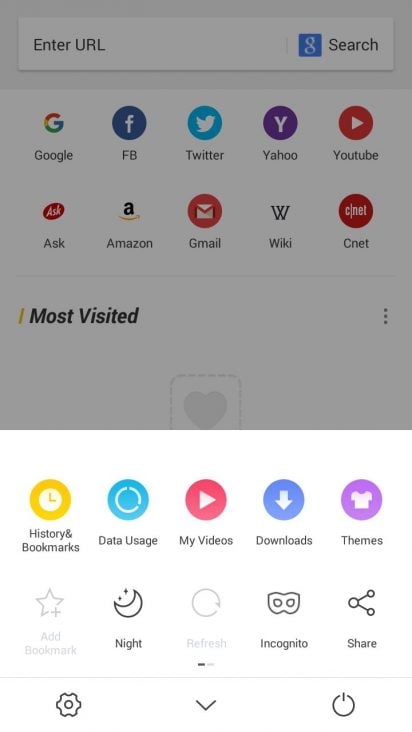 So which of these browsers should you use? Well, right up front, UC Mini is at the top of my list. Opera Mini has been historically more popular in Zim and will give a good basic browsing experience, but UC offers a much more robust feature set. We've already mentioned it's ad-block and integrated video downloader, but ad a great night mode, awesome speeds for almost every network you're on, a great download manager and accelerator, a preload feature for pages articles with two or more pages and so on. Simply put, for a mini browser, it's pretty maxi as far as the features are considered. Google Go currently feels like a half measure experiment, as it only loads web pages and can't even let you save them for offline reading , while I haven't used Firefox Lite or Crocodile browser enough to give the best of opinions on them so I would have to put UC Mini as my suggestion for now.
And allow me to be honest enough to say that mini browsers do have their limitations, after all they're fundamentally altering how webpages load and work on them so compromises should be expected. We already mentioned how some functionality may be altered (try not to pay for anything online with these) and if you for some reason want to browse endless strobes of video in these, we would prefer you just download whatever you want to watch, even if some the aforementioned UC can handle more complex sites essentially as well a full featured browser. And I guess that just reinforces why it's our top pick, as it's a mini browser that usually feels like a full one, and will likely keep you saving your data the longest as you would rarely feel the need to use a full one for most cases. Regardless, the point still stands, most of us need the data savings, or the more reliable browser in poor reception areas, hence a mini browser should be on all your list of things to do while we stay at home hopefully just for one more week. Hope you have a good experience with whichever one you choose.
Related Stories:
And even think of getting a Surface Duo 2….
Read More
Tagged:
Android
browsers
Chrome
FireFox
google
iOS
mobile browsers
opera
Smartphones