Apple's new iPad Pros are a slight update with a Surface Studio inspired keyboard
Apple's iPad Pro continues to be the company's Trojan horse attempt to simultaneously not only displace windows and chrome OS devices but become the de facto option for MacBook Air users too it seems. The late 2018 model is still one of the most beautiful devices being used today, and has impressive power and respectible ergonomic features like the Apple pencil implementation and the face unlock approach, while the USB-C implementation still makes it a first step for Apple actually trying to make the iPad a full computer someone can do actual work on. But if you know my thoughts on the 2018 iPad Pro, you'll also know I love to hate it, because it runs a mobile operating system in iOS (sorry, iPadOS) and those are infamously terrible to do real work on, while stopping this from every being a full computer. Well the 2020 iPad Pro aims to change this, by adding a few extra pleasantries , and fixing none of the problems that come with iPadOS. Here we go again.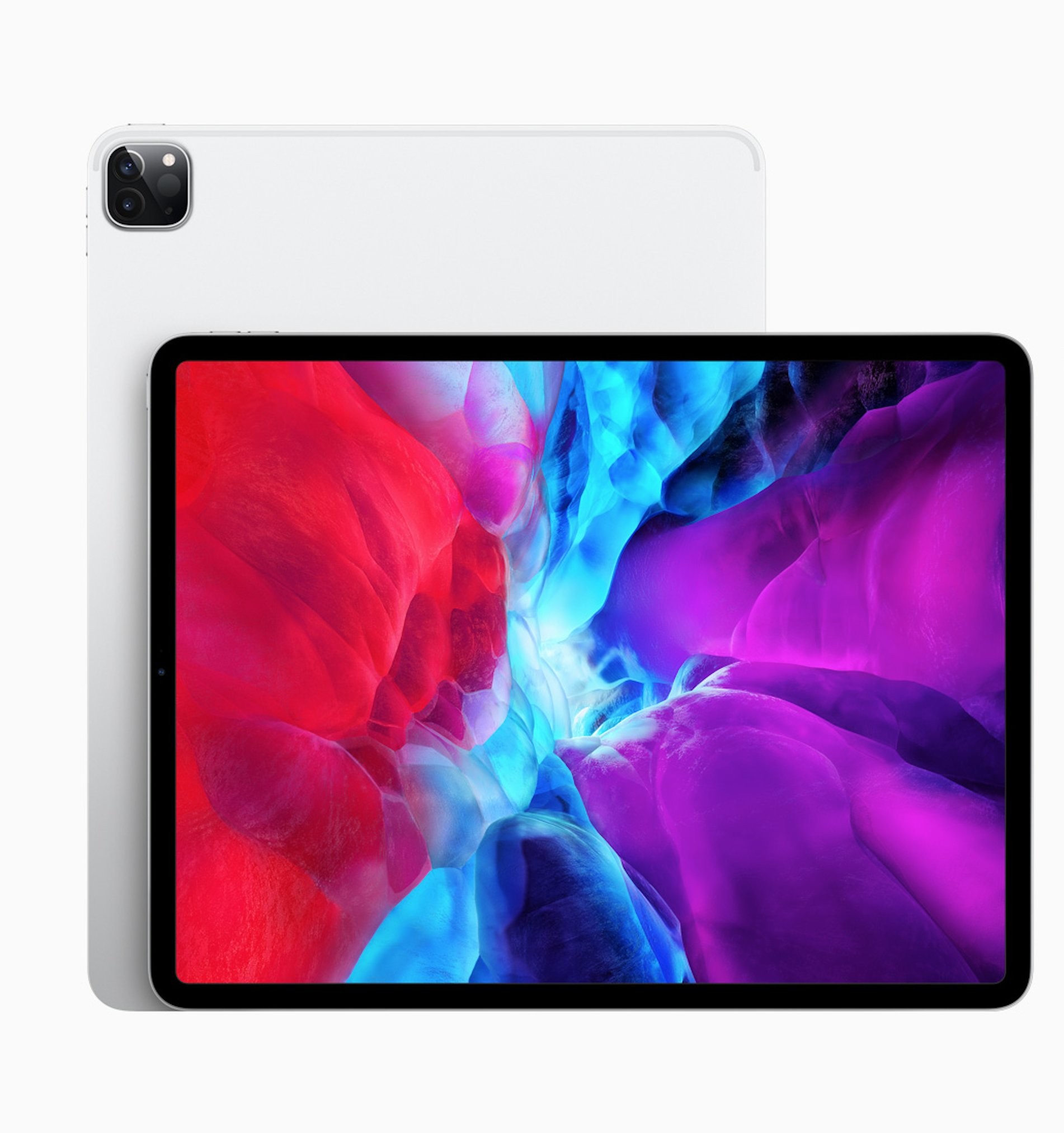 Let's get this out of the way, just like the last generation this is an impressive device. It's meant to be. Apple has it four storage configurations starting at 128GB , added two of the iPhone 11 Pro's cameras and a third LIDAR sensor for AR and depth scanning and introduced a new keyboard case that definitely takes some inspiration from Microsoft's Surface Studio and , well, the Surface Pro too. You see apple has finally introduced a keyboard case that has a trackpad, meaning the iPad has an official "mouse" and mouse support now, meaning it works closer to being an actual PC than ever before, though Apple being Apple decided to put their own spin on this mouse and created a specially tailored approach to how you use it. Either way Apple clearly folding and borrowing ideas from the competition simply because it makes sense is a move unlike the company and definitely one I have to support. Unfortunately , being Apple, here's what I can't support, iPadOS, and the general marketing of the iPad as a full blown PC. It's not, no matter how Apple spins it, and even though it's a lot closer than it was two years ago it's still not there yet.  Apple is touting this thing's power in their new A12Z Bionic processor and I'm sure their claim when it comes to it's power isn't a lie, but considering you'll be using it on an OS that needs the cloud for any productivity work to be done along with other special hurdles to jump through , that power ends up seeming like a waste. There's an analogy about an iPad being the PC that can't do the last 10 percent of the work you want done on a normal PC, and while it may be right for some people the PC is defined by it's ability to do almost anything you want it to as long as you can install it, hence even a PC that supposedly does 90 percent of most people's work still doesn't cut it, no matter how much Apple would prefer to redefine what we all call a "computer".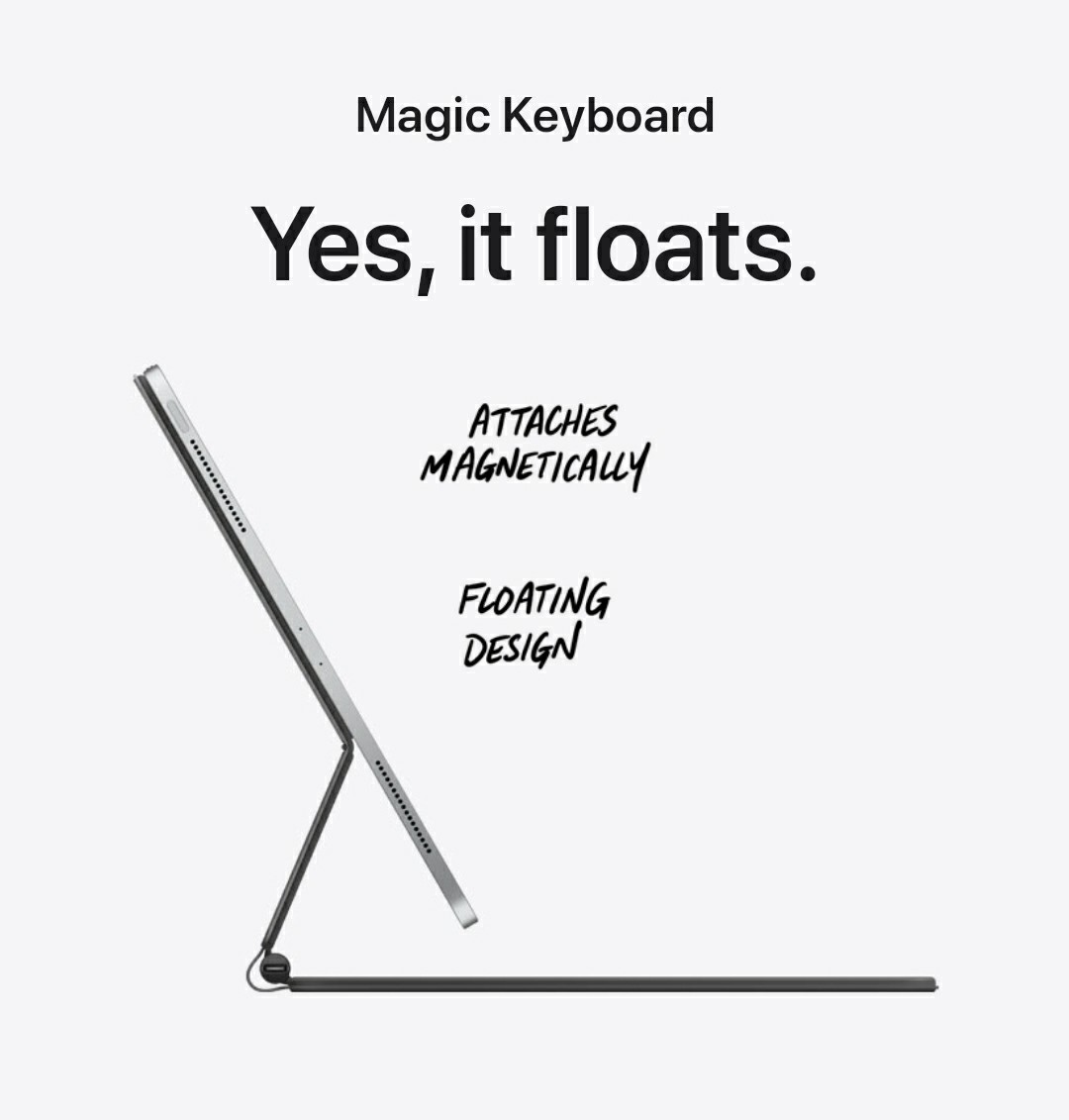 And finally there's the price. This bad boy starts at USD $800 for the 11 inch model and $950 for the 12.9 inch model, with prices going upwards of $1650. That part is expected however. What wasn;t expected is Apple's new "Magic Keyboard" type covers to be starting at $300 and ending at $400. for context, Apple's entry level , normal iPad goes for as low as $250, yet a simple keyboard cover should apparently cost more than that. It's the type of thing only Apple could do and get away with and chances are they might, but on no merit is it fair or reasonable. And whether this device is fair or reasonable definitely depends on who you are , as apparently I definitely think it's an admirable step forward, but not worth leaving a full PC or Mac for while there might be a few niche artsy types that disagree. We'll of course see when it comes out in may. For now, I'll just stay here and complain about the keyboard covers.
Related Stories:
A risky move that we're not sure we like...
Read More
A tale of service that we hope affects all of...
Read More
Tagged:
Apple
coronavirus
iPad
ipados
Iphone
Tablets