Choose wisely….

As the decade that was essentially defined by the smartphone came to an end, you could see that smartphones as a product category where sort of beginning to stagnate. There were till some improvements year over year, but if you check over the last two years or so chances are a lot of big flagships might not have excited you much, especially if you kept track of things such as flagship smartphones per year. But thankfully, while 2017 had a few gems and 2018 was mostly a year of refinement, 2019 has been a pretty amazing year for smartphones, with hits coming in from the mid, low and flagship ranges to all new form factors coming in the form of foldables as well.
And here at TZP we've decided to give you a list of what we thought are the best smartphones of 2019 in all their shapes and forms and based on your preference and price range , as well as a criteria that chooses phones best suited for our Zimbabwean situation(less data, more battery , preferably a headphone jack etc). This list will have no particular order whatsoever and if you feel disagree feel free to write in the comments section. Now since that's all explained let's get started:
The Best Low End Phone ($200-400)
Low end devices used to be the near-unusable messes that made a smartphone the bane to your entire life's existence. But as smartphone developments progressed these have become solid reliable devices that you could essentially do 90% of everything you could do on a flagship 5 times the price. With phones like the Galaxy A10 coming in as some of the best sellers of the whole year, it's obvious that while these phones don't come with any bells and whistles, they do get the job done.
Google Pixel 3a
Google's Pixel range hasn't exactly been hitting home runs with its flagships these past two years. But obviously someone in Googles Pixel division still knows what they're doing and this phone is proof of it. Essentially a spiritual successor to the Nexus phones of old, the 3A (and its XL big brother) come with at least 64 GB of storage, 4GB of Ram and Qualcomm Snapdragon 670 Octa core processor, a headphone jack(thank The Heavens) and finally, the Google Pixel 3's camera! As in the same Pixel 3 that was undoubtably the best camera of last year, is still one of the top 10 shooters of this year(top 5 depending on who you ask) and takes pictures that will literally make your jaw drop.  All this for as low as $276.99 cents on Amazon, the only fault this phone has is not being available widely around the world(and yes…in Zimbabwe).
The Best Super Low-End Phone($150-200)
These are essentially basic entry level phones that have begun to get better in order to be sold to markets like ours. Companies like Nokia excel at making these and have gotten Xiaomi,Oppo and other lesser known brands like iTel in the same game too. They definitely have no bells and whistles, but if you're looking for a really cheap phone for your kid (or let's be honest, yourself) that still gives you the Android ecosystem, these are your best bet.
Nokia 4.2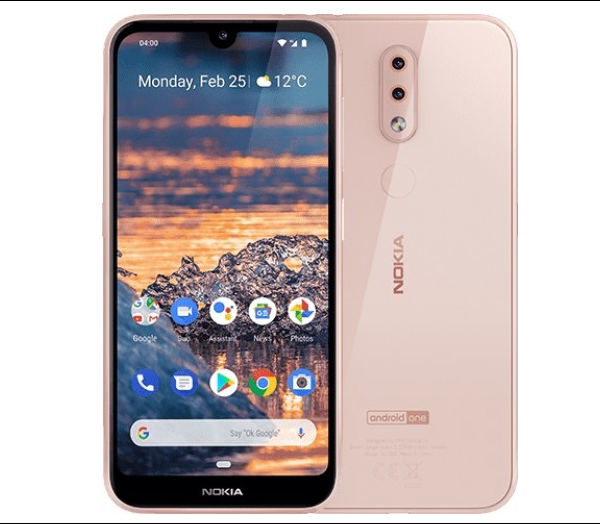 The Nokia 4.2 is a really impressive phone, the reason it's in the super low end section of this phone is not because of its specs but its actually about its price, in terms of specs it can even go toe to toe with the Pixel 3a and that's saying something and only for a cheap price of $100 US Dollars on Amazon in mint condition.
The Best Mid-Range Phone ($400-60)
Mid Range phones have essentially become a favorite for tech enthusiasts over the past four or so years, made popular by brands like OnePlus ad the Google Nexus line. These are the phones that honestly get you pretty much everything you want and nothing you do In fact it could easily be said that they might be the best smartphone segment on this list(especially since they're becoming the most competitive as well).
RedMi K20 Pro
Here's the thing, reading this phone's spec sheet you might think it probably is a flagship phone. Offering a Snapdragon 855, 6 or 8 GB of RAM, a hug 4000 mAh battery and a 48 MP Sony sensor back camera the K20 pro is essentially a spec buffet for smartphone nerds, but it's also a pretty nice looking phone with great enough specs to keep anyone interested. To be honest, phones like this shouldn't exist, because once you start comparing them to their flagship counterparts the latter may not make any sense anymore. But exist they do, and we're more than happy for that.
Runner up:OnePlus 7T
Again, OnePlus essentially created this category, and over the past few years they've essentially become the company known for producing the "flag-ship killer". And this exact nickname has essentially led them to chase after flagships even when it comes to price, with the big brother OnePlus 7 Pro now taking USD $750 and up. This is essentially why we decided from the jump that the 7 Pro essentially abandoned the very fans that made OnePlus what it is, but the 7T however? This device seems like a love letter to OnePlus fans if I've ever seen one. It still has crazy good specs(6/8 GB of RAM,  a blistering 90hz refresh rate, a tweaked snapdragon 855+ and 128 GB of storage)and even comes with a unique macro lense camera. We already said that this is the phone OnePlus should have made this year, and while it lacks a headphone jack and is also much harder to find back here in Zim, if you can get your hands on this phone, you probably should.
The Best flagship($700-1000)
These are probably the phones you know about, maybe the phones you want but also maybe the ones you probably won't buy because their prices just keep going up. Flagship devices are…transcendent,inspirational,beautiful and often the leading representatives of what their companies have to offer. You don't care about Samsung's pretty good J series phone until you get blown away by their S series device first, neither do you care as much about phones like the iPhone XR or SE because you want the XS or 11 instead. So for these no holds barred all in phones, we decided to pick the phone that gives you the most, essentially having an answer for anything you ask from it while also being an amazing looking device:
Samsung Galaxy S10+

Now the Samsung Galaxy S10+ was actually the oldest flagship on our list and given the pretty great phones that came out this year, you could definitely have some reservations as to why we chose this. But here's the thing, despite being released so early in the year, Samsung where pretty much ahead of the pack with this phone, finding the right balance between form and function to the point that even their own Note 10 Plus falls flat in comparison, having a smaller battery, no 1TB storage option or the headphone jack which the S10+ packs in it's stride. This also comes along the reverse wireless charging, which allows it to charge another phone or Samsung's Galaxy buds along with now standard Samsung features like water resistance and the more impressive in-screen fingerprint sensor. Its triple camera array isn't as good as Apple Google, or Huawei's cameras to be honest but you would have to be a pretty big camera geek to spot the differences. After all the Note 10 just won an MKBHD blind camera test and that camera is essentially identical to the S10+ , which actually got updates to get all the Note 10 camera features too. And again, this phone has a HEADPHONE JACK! Do we really need to tell anyone here the importance of that? No? Good. Simply put the S10+ is a jack of all trades phone, even if it's a master of none. Chances are you'll never feel like you're lacking when holding this phone and that's why it's our best flagship of the year.
The Best Camera Phone
Smartphone cameras are arguably the most developed area in smartphones in the past few years, going from good enough for an Instagram post to good enough fro a professional photoshoot in the past three years alone. And while cameras have essentially improved across the board, the phones mentioned in this category are essentially the cream of the crop. Want a phone that can make you think of leaving your Pro camera at home? These are the ones you want.
Best: Well, it's complicated.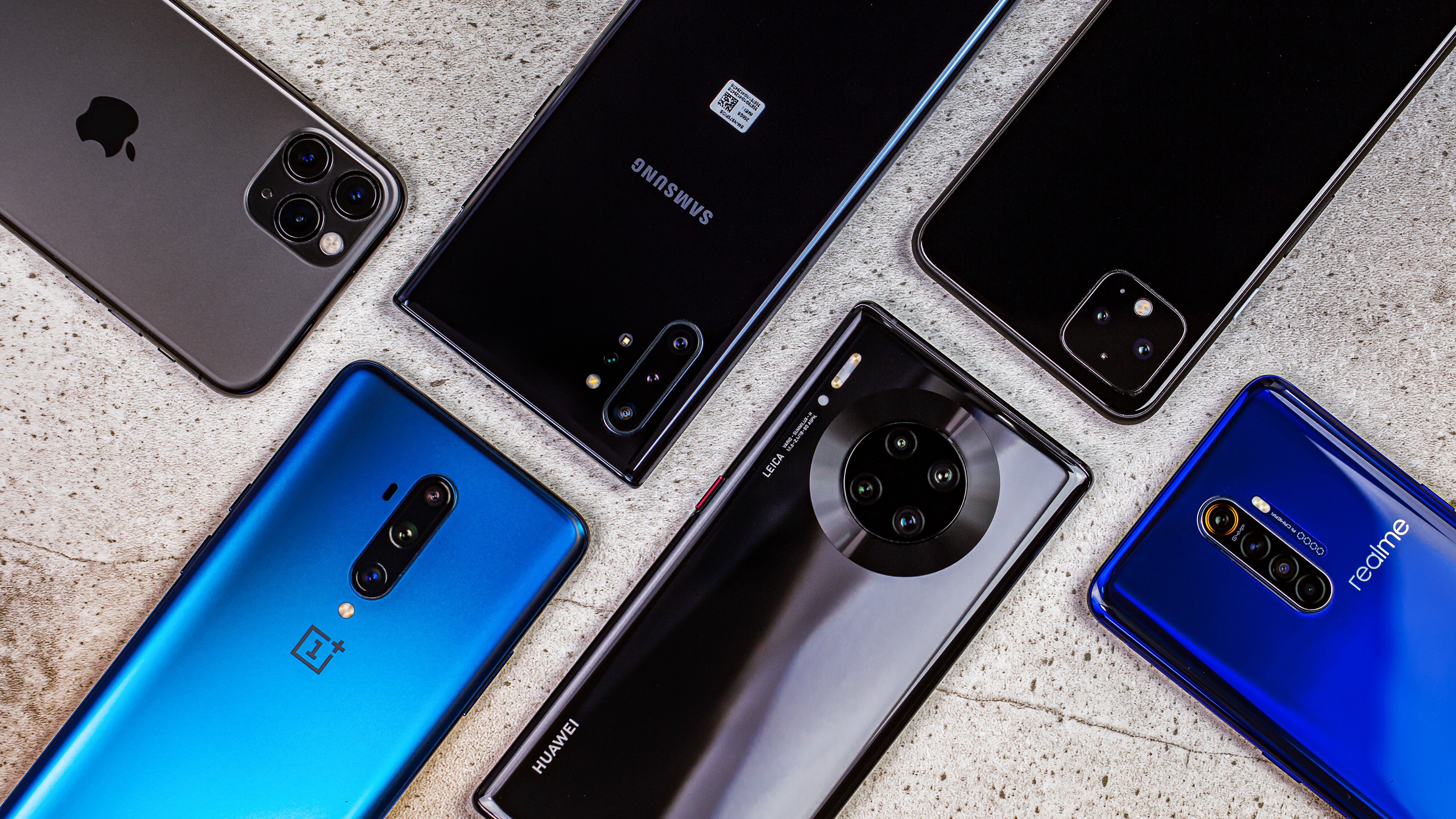 We've already tried to hash this out in a past article and some past research and we've essentially concluded that both the Google Pixel 4 and iPhone are essentially matched when it comes to their cameras, with each one having its own advantages. The Pixel catches more detail and it's colors are more true to life while the iPhone gains more versatility with its wide-angle shooter and extra camera modes. But even in Zim, the iPhone is the easier phone to get a hold of and when it comes to the better smartphone package, Apple's device also pulls away here due to a better battery, storage options and a better design even if nicer looking android phones exist. We should also definitely mention the Huawei P30 Pro and mate 30 Pro, which both are matches for these phones but their viability in the long run is crippled by the US-China trade war, which easily detriments their staying power.
The Best Specialist Phone
With smartphone makers aiming to differentiate their offerings and gain more customers, these phones aimed at niche functions such as high-power mobile gaming or production specific photography:
Asus ROG Phone 2

Personally, I have always been a bit of a gamer myself but the Asus ROG Phone 2 will attract both serious and casual gamers alike. This phone is the definition of a beast and its devilishly fast, looks good (depending on your preference) and even kept the headphone jack, this phone was basically another love letter to all ROG fans out there who loved to do their gaming on a mobile but sometimes found that other phones didn't have that gamer vibe that ROG has. The ROG Phone 2 has an impressive arsenal packing a 120hz screen, a  48 MP camera, 8 or 12 GB RAM depending on the version you choose, a Snapdragon 855+ and also a 6000mAh battery and up to 1 TB storage this phone is a masterclass at what it does
Nokia 9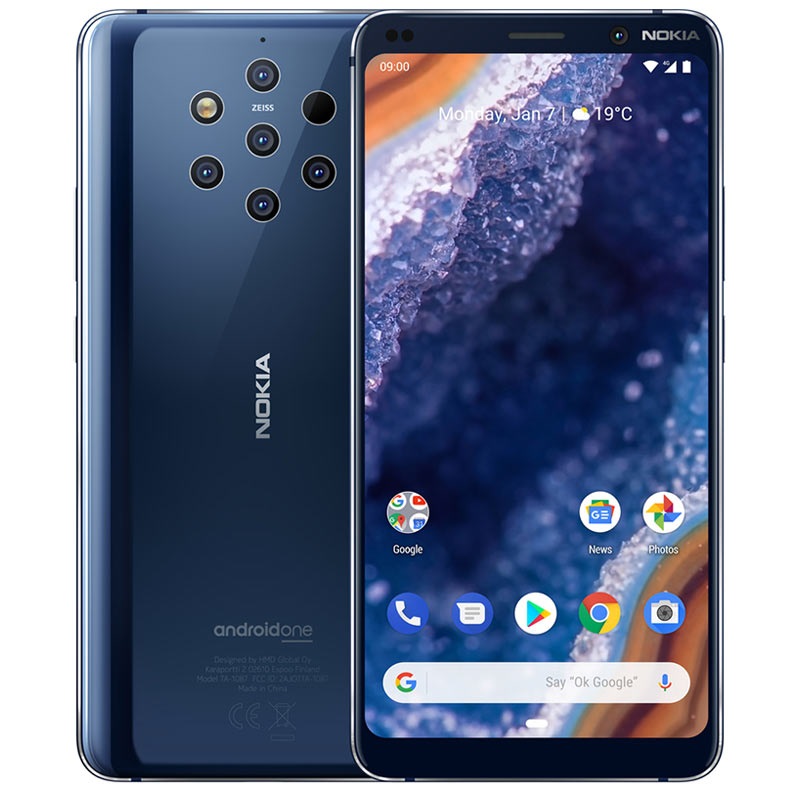 Now the Nokia 9 is nothing else if not at least unique. You see while we've talked about the camera prowess of the Pixel and the iPhone, those phones are built to take the best smartphone photos, while this phone is meant to take the same type of photos a DSLR or mirrorless camera would take. It's an approach professional photographers will appreciate and it honestly is impressive from a technical level, offering a phone that takes photos perfect for the right kind of tuning in Adobe Lightroom and similar apps. But it's also not exactly a great phone, using a year-old processor and offering less than stellar storage options with no SD card expansion. Hence it feels more like an interesting experiment in photography rather than Nokia's endgame. Perhaps the next version will be better.
 Most Innovative Phone
Samsung Galaxy Fold
Despite having a rough launch, a re-release months latter and admittedly not being known for its durability, the Galaxy Fold is the most forward facing mainstream phone of the year, proving that smartphones still can have surprises, and making many a Westworld watcher's fantasy come true with a phone that folds out into a tablet. With the Motorola RAZR, Microsoft's Surface Duo and the Huawei Mate X following suit, foldables are going to be an interesting space that Samsung kicked off with the fold.
Best Looking Phone
Samsung Galaxy Note 10 & Note 10 Plus
In a year that's had some amazing looking phones from OnePlus, Huawei and Samsung themselves in the Galaxy S10,the Samsung Galaxy Note 10 still takes the crown this year for being a visual stunner of a device. True we tended to look down on how it falls short to the S10+. But to be honest outside of the few areas the Note 10's fall short they both are amazing phones and easily hold up to the best the competition has to offer. And again, have you seen those displays?
Best Audio Smartphone
LG G8
So smartphone audio isn't that big a thing anymore, especially with the death of the headphone jack actually causing quality dips for most people. But if you're someone who's big on your music, then LG's underrated though not stellar G8 delivers in this department really well. From the Quad DAC component that makes speakers and headphones sound better when plugged into the phone(almost studio level if you have the right audio setup) to the boomsound feature which makes the phones own speaker sound a lot better, we're surprised LG hasn't released some audio based accessories for this phone. Either way, this phone does require a mention just for its audio quality, and hopefully those of you who buy it appreciate it's superior audio quality, even if it's soon becoming a lost art.
Phones Worth Looking Out For
Now to be fair, we can't say too much about all of these phones, but chances are if you have the chance to come across them and can bu them, you probably should as they are literal gems that couldn't quite cut it as a best phone but definitely deserve some attention.
iPhone 11
While the 11 Pro and Pro max are the camera and battery life beasts that have gained Apple all the right press this year, the normal iPhone 11 is the phone most people will get and should get, offering a great set of features at a surprisingly accessible price point for Apple and making even us applaud their approach on this one.
Samsung Galaxy S10e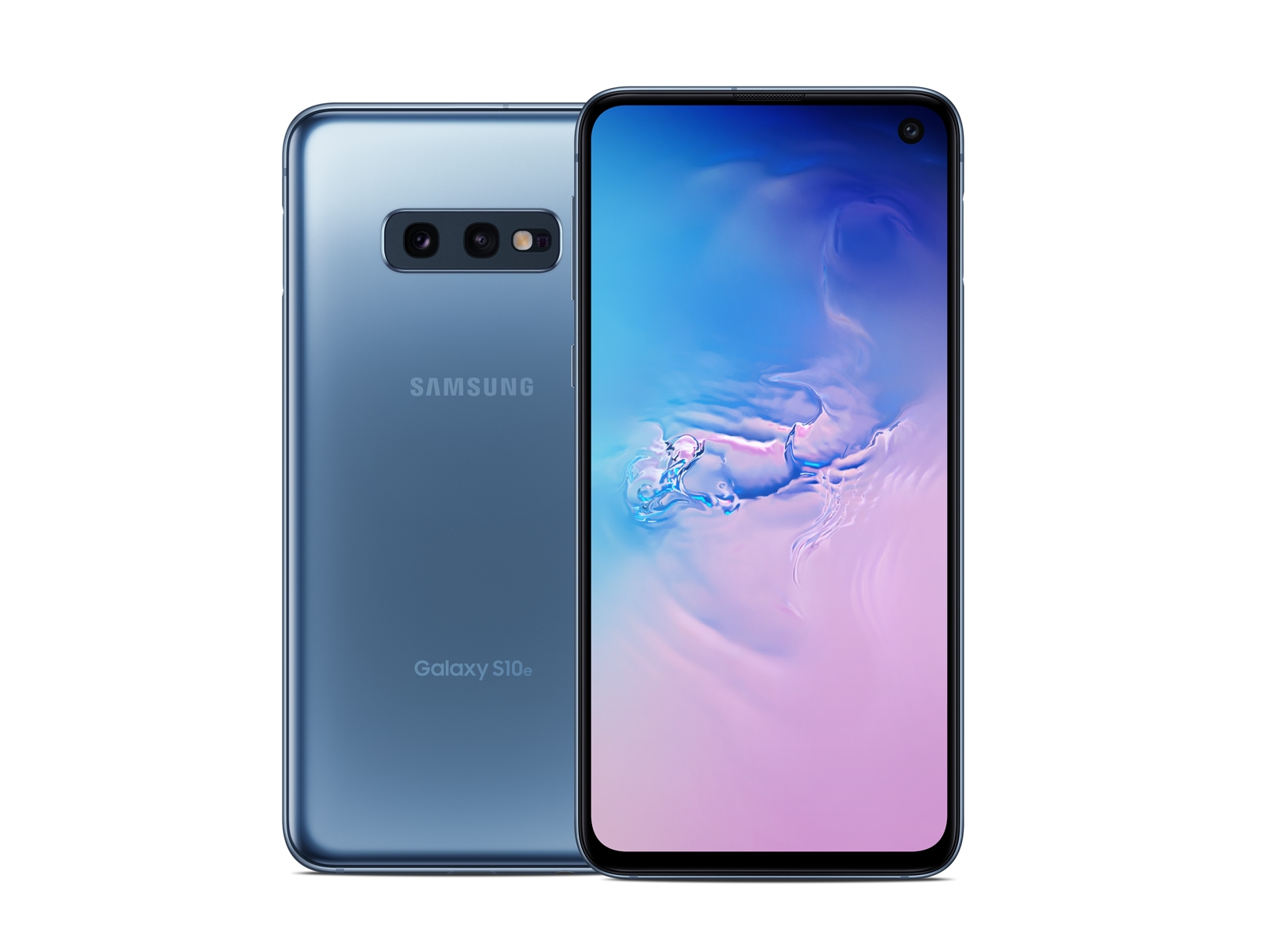 This is likely the phone that made Apple decide to lower the price of the normal iPhone 11, because in all honesty, it's hard to even dispute the S10e. Seriously the S10e is underrated due to it's bigger S10 brothers, but this phone feels so balanced, elegant , powerful and affordable that if you're playing from the $500-600 price range, you would be crazy not to consider this.
Motorola One Hyper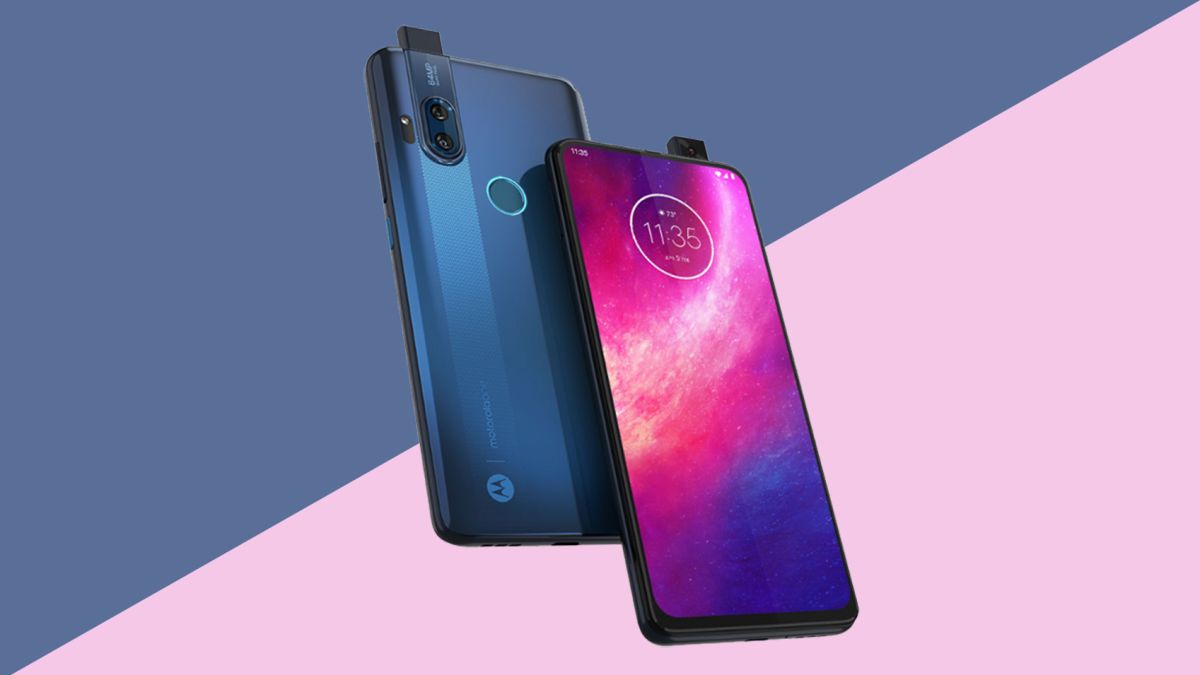 A late entry into the ear that also packs mind blowing specs and aesthetics into just under $400, this phone likely won't be available internationally, and that hurts us every time we stare at it's amazing color-scheme.
iTel S15 Pro
Yup, this locally ubiquitous phone made our list. And that's because from out time with it, we honestly admire the phone. It's definitely a low end device that does enough , but it does that so well it tends to impress when you least expect it. As one of the easiest phones on this list to buy, you should all consider it if you need a reliable affordable device for your day to day usage.
Xiaomi Mi Note 10
Another phone that's essentially mad to make flagship phones feel dumb in comparison, this phone comes with five different types of cameras including a 108 MP camera that's expected to come in the next Samsung Galaxy flagship, a hug 5600mAh battery, a headphone jack and starts at 128GB of storage. This phone is another reminder of how China continues to disrupt the smartphone market, and we definitely love almost everything about it. If you can get one, buy one. Period.
Well there you have it, our roundup of the best phones the year had to offer. Again we're open to some further suggestions just please keep it civil in the comments and on our socials. See you soon in the new year!
Related Stories:
A look at how smartphones changed our finances, communication methods...
Read More
The more things change, the more stay the same
Read More
May their memory cells rest in peace…. https://www.youtube.com/watch?v=rjIdFIIh63k From the...
Read More
Tagged:
Affordable SmartPhones
Android
Apple
Chinese Smartphones
Flagships
google
Google Pixel
Huawei
Huawei Ban
iphone 11
LG
Nokia
Samsung
Smartphones
Sony
the decade
US-China Trade deal
Xiaomi