The most definitive tech products of the past decade.
These products set the pace for the past decade and might do so for years to come…
The past decade in tech has literally redefined and changed how we run our lives, and a whole slew of new devices, device categories and tech and lifestyle trends were birthed from 2009 to date (and yes that's technically eleven years but let us breathe please). But in this article, we want to talk about the tech products that defined their respective category, whether by flipping it on its head, perfecting it, or introducing it as a whole. In the same way most Zimbabweans think of Colgate when they hear the word "toothpaste", these are the products in tech most people likely think of when they think about their specific category. We also tried to specifically bring up products with a local impact too, one some of us at least actually saw in Zim. So, without further ado (and in no specific order), these are the most definitive tech products of the past decade.
The MacBook Air (2008/9)
Now to be honest, if the MacBook Air didn't exist, computers might look a whole lot different than they do now, and a whole lot bulkier too. In 2009 Steve jobs literally seemed to pull a magic trick when he pulled the original MacBook Air out of an envelope. Ever since then thin, light and elegant computers that could last long on battery power and deliver great performance essentially became a goal for the whole industry to reach (including Apple themselves who only started to perfect that formula with the 2013 MacBook Air). And if Apple hadn't released the original Air, we might not have Ultrabooks, the Microsoft Surface Laptop, the Dell XPS 13, or even more power-oriented laptops that still try to be slim such as Apple's own MacBook Pros or the Razer Blade Stealth. It's all owed to that original envelope trick.
Samsung Galaxy Note(2011)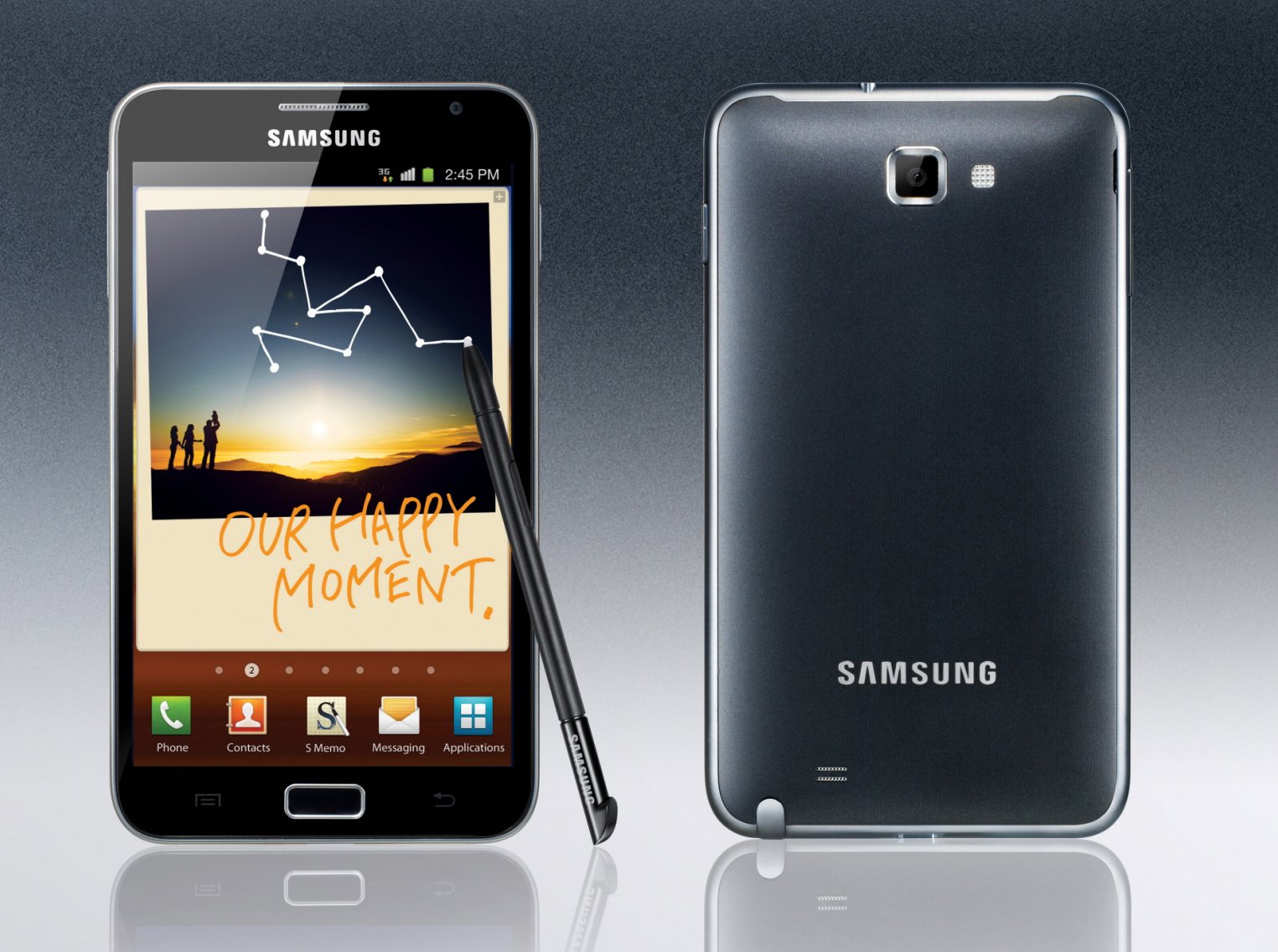 Now the word phablet only really stayed in the tech space and never caught on to the general public, but it (and the general increase of phone screen sizes) owes itself to this bad boy. Samsung took a risk with this phone and initial reviews seemed to doubt its usefulness at the time, but years later the Galaxy note is undisputedly the best big phone smartphone line even with Huawei, Apple and Google bringing compelling alternatives and even Samsung's S+ line being a challenger as well. The Galaxy Note made big phones a thing, and you can thank it for each and every inch greater than 4 inches on your phone right now.
Pebble Smartwatch(2013)
It's a little bittersweet honoring this guy as this company doesn't even exist anymore after being acquired by Fitbit. Pebble was the company that figured out that the need for a smartwatch essentially came down to 2 things: a comfortable fit and the right amount of synchronization with your smartphone. They literally went through a journey that started from Kickstarter and boosted them into overnight success and their own version of Stardom, and their device kicked off a new product category that big dogs like Apple, Samsung and Google now run. It's an unfortunate ending to what was an inspiring tale, but if it was never for the simplicity of this helpful little device, we wouldn't have smartwatches at all.
Microsoft Surface Pro 3(2014)
Apple's iPad was meant to fit in between the smartphone and the laptop, and introduced tablets into the consumer tech space again, but even in the early years no one really knew what to do with them that they couldn't do on their smartphone, and Microsoft decided to go on the other side of the spectrum and instead turn the laptop into a tablet. And thus the 2-in-1 was born in the Microsoft Surface Pro line. But to be honest, the first two Surfaces didn't really hit the mark, besides convincing all tablet manufacturers that their devices needed a keyboard accessory, and it was in the Surface Pro 3 that Microsoft nailed their formula. This device brought in a sleek aluminum build, crazy performance that's still impressive to this day, and a keyboard and pen combo that made everyone else follow suit. It also led to multiple people dumping traditional laptops, and Windows tablets really becoming a thing (even if they're not exactly the biggest segment of the Windows ecosystem). Most surprisingly however, even Apple decided tor make their iPad more like the Surface, introducing the iPad Pro, it's keyboard, and the Apple Pencil too, along with constantly providing updates to make the iPad more like a PC. The Surface Pro 3 defined the Surface pro line , tablets as a whole and perhaps the default form factor for most future portable productivity machines as well.
EcoCash(2011)
Now Ok, we understand if you guys aren't exactly fond of this entry because of recent developments in the world of EcoCash, but if we're talking about local tech products that defined their category, you don't really get much bigger than EcoCash. While not the first mobile money platform in the country , it's easily the most dominant, having really strengthened its grip once the national cash crisis began. EcoCash has also tried to go beyond simple payment, it's MasterCard initiative having been many a Zimbo's first foray into online transactions and even ordering things from outside the country. And while the international community tends to recognize initiatives like Vodacom's M-PESA and there's always a lot of rumbles about where the EcoCash idea even came from, we can at least give it props forwhat the product and the company behind it have been able to do. EcoCash isn't a perfect product or company, but it's hard to imagine how the country would function without it.
WhatsApp(2009)
American fans might throw in Line, Facebook Messenger or iMessage but there is no disputing the behemoth that is WhatsApp. The Facebook owned instant messenger is the largest app of its kind in the world, and continues to blur the line between instant messenger and full-on social network (the two aren't the same) in so far, all the right ways …so far. And of course, let's not even begin to understate the importance WhatsApp has had in Zim. Simply put, it's the country's most important app, and ever since 2011 has been connecting people, empowering secure communication channels and even help people start and build whole businesses. With its planned integration with Facebook and Instagram direct messages, the app might become easier or harder to use all over the world. We can't say for sure, but we can promise to enjoy it to its fullest as it exists now.
Google Pixel 2(2017)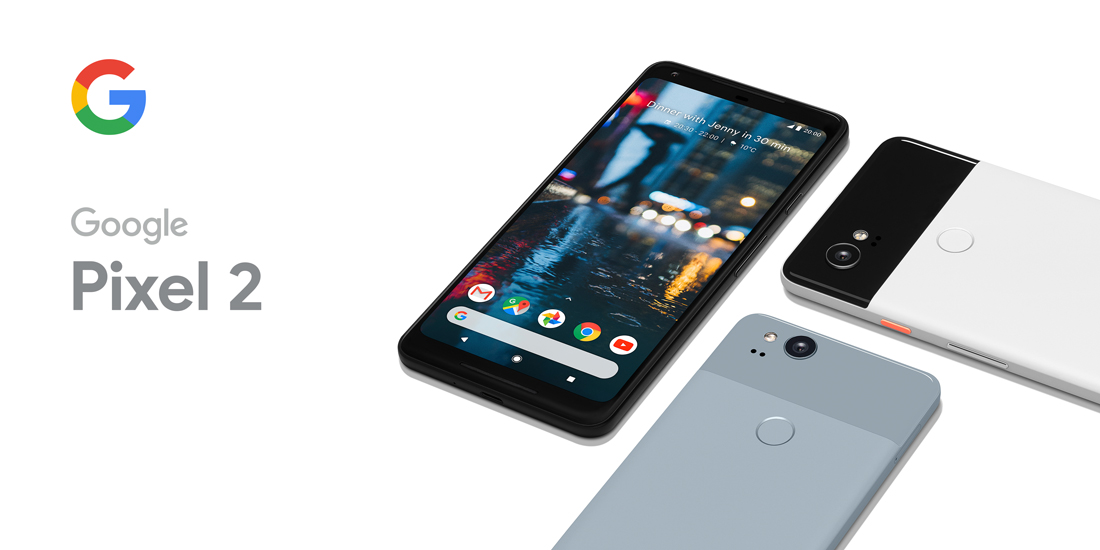 Photography has essentially become the most important part of flagship smartphones in the past few years, and it's arguably mostly because of this phone. While Samsung and Apple were enjoying a good duopoly, and Huawei was still getting its camera big guns ready, Google decided to show everyone just how far it's software prowess could reach and basically gave the name computational photography a whole new meaning. In a year Apple was still touting dual smartphone lenses and everyone was starting to follow suit, Google showed that the Pixel 2 could do all of the iPhone's camera tricks (including the dual camera specific portrait mode) with just one camera and produce much better photos. It started a whole trend of smartphone companies honing photo processing algorithms, got Huawei, Samsung and Apple to really start upping their cameras, with this year's flagships being proof of that, and starting a whole trend among android geeks of porting the google camera app and as many of its features and algorithms to other phones to improve their picture quality. The Pixel 2 changed the camera game forever, and the continuous improvement in camera performance is the best proof of that.
Tesla Model S(2012)
Before the Model S, electric cars were essentially owned by noone else besides either the rich, or the incredibly environmentally conscious. They were weird-looking, expensive and too hard to maintain or look after for their own good. Elon Musk and Tesla changed that with this car despite ironically enough, Elon himself being very rich and environmentally conscious. The Model S is still to this day as much a status symbol as it is an environment conserver. It made Tesla and electric cars in general a cool thing to have, and with the coming years bringing us electric vehicles from Ford, Mercedes, Volkswagen and other big car companies, we would say the Model S has made electric cars essentially become not just the future, but the present as well(even if we can't really use them in Zim).
Oculus Rift (2016)
VR is one of those categories in tech that's still more niche than mainstream, and that holds true even more so back here, but it is growing and finding form into something that could very well power the interfaces and experiences of the future, along with Augmented Reality of course. Which is why it would be crazy to do this list without mentioning the product that essentially started the VR race, the Oculus Rift. Back in 2012 this product seemed like something out of a sci-fi movie, now it ushered competition from HTC, inspired Samsung and Google to get into the mobile VR game, got PlayStation involved in the race too, and now led us to the point where we have products like the Oculus quest that don't even need to be tethered to a PC, phone or any other device and pretty much create that full blown fantasy of putting a headset on, walking out the doors of your home and causing car traffic jams as you lose all sense of the actual world. Or is that one just for me?
Slack(2013)
Slack has essentially done for team productivity software what WhatsApp has done for instant messaging: make it widespread, easy and accessible while offering robust features. The software has helped all kinds of companies all over the world while being adopted in quite a few tech-based countries back here in Zim. It's support for huge, expansive groups while keeping those huge numbers of people focused on singular tasks or subdividing groups based on smaller tasks makes slack a powerful tool in the right hands. It's also prompted a powerful rival in Microsoft Teams, and smaller competitors for specific tasks or types of teams such as Notion. It's not perfect, nut once you start using it, it's near impossible to run team projects without it.
Nintendo Switch(2017)
In my personal opinion, when it comes to making tech products, the obvious, simple and direct solutions are often ones. Despite being billed as revolutionary, the Nintendo Switch is really just a culmination of simple but disparate technologies from years past into something people always needed: a console that allows continuous play of the games you want wherever you are. And that's not to understate the genius of the Switch, if anything it elevates it, as often enough in tech companies always seem to miss the most obvious thing and focus on what they don't need instead (X-Box Kinect anyone?). Amusingly enough the Switch probably ushered in the next age of portable gaming as well: game streaming. Microsoft and Sony have seen the need for people to take full console games on the go and instead of building full consoles, they've decided to leverage the cloud and high-speed internet instead. Thankfully the Switch is being used as a test-bed for game streaming as well, meaning you could get to a point where you own the PS5 or Xbox Series X as a main console with the Switch being your streaming gadget or playing native triple A Switch games natively, and as much as we aren't the biggest fans of game streaming, we can definitely get behind such a setup.
WeChat(2011)
Remember how we said WhatsApp is the most important application in Zim? Well it doesn't even begin to hold a candle to what WeChat has done for China. The App is essentially a mini operating system in itself, and if you want to survive in China, WeChat is essentially a must. Besides the obvious instant messenger, the app is a payment platform, online store, ride hailing platform like Uber, package tracking app and food ordering or restaurant booking platform and tons more things with more integrations being built into it every day! WeChat is seriously the pipe dream that Google and Microsoft wish to have where they can keep a user totally locked into their services even if those services are on another software platform. It might also show early signs of technological dystopia, as everything u do on the site can be tracked by the Chinese government, but we can't dispute the technological impressiveness of China's favorite SuperApp.
Apple 10 Fusion processor.(2016)
While the iPhone isn't our favorite smartphone out there, ever since the iPhone 5S we couldn't despite the engineering and power Apple was putting into its A-series processors. The iPhone 7's A10 Fusion was by far the pinnacle moment of Apple proving what it could do with mobile processors, becoming a headline grabber in a phone that had already caused a bit of a stir on its own for lacking and introducing new features. This was the smartphone processor that was beating some Intel core i7s in benchmark tests and marked a fork between mobile and PC processor development, as well as their respective operating systems. It was no longer a simple case of PCs being undeniably more powerful and smartphones being an emulation of that power, but instead smartphone processors and operating systems have begun to show their own perks and advantages over the dated PC architecture rivals. Don't get us wrong here, PC processors are still what you want for nearly all of the stuff you do on a PC, especially specialized workloads like content generation, gaming and Computer Aided Design. But the power to performance ratio of smartphones has become attractive to PC companies as well, with things like the Windows 10 on ARM initiative being proof of that and even Apple being rumored to make an ARM-based MacBook. And to say all these ideas didn't start from the steam-roller that was the A10 Fusion would likely be a lie. Good on you Apple, good on you.
Netflix(2011)
Before you start typing in the comments how Netflix wasn't made in the past ten years, we know. But the dominance of Netflix and rise of TV streaming services was a product of the past decade, and Netflix did lead that charge. The 1997 born company went from an American alternative to Blockbuster rental stores to being the definitive platform to get most of your favorite series, movies, box sets of those and new weird experiences like Black Mirror Bandersnatch. The company and product's success isn't flawless, and many fear its future with the surge of competitors that have arisen to dethrone it, but let's face it, most of those competitors wouldn't have existed if it wasn't for Netflix and we also have a feeling that the company will stay afloat despite its's risky monetary situation. All of you just need to Netflix and chill people, just Netflix and chill.
Nokia Lumia 1020(2013)
Another Classic that unfortunately needs to be put on the "no longer a exists" list, the Nokia Lumia 1020 is arguably the best Windows Phone ever produced, because in 2013 it essentially knocked it's competition out of the park especially when it came to that 41 Megapixel beast of a camera which actually still holds up today. It was a feat of engineering that proved Nokia were still the kings of camera phones back in those days, and that engineering is the reason why this phone is on this list. You see key members of the Lumia Pureview team who specifically worked on the camera went on to be hired at Huawei, Microsoft and Apple after Nokia was sold to Microsoft. And while Microsoft isn't the king of smartphone cameras, by now we know what Huawei and Apple have been doing with smartphone cameras these past two years. You can essentially give at least part of the credit for the success of the iPhone 6 to  iPhone 11 and Huawei Mate 10, 20, 30 and P30 cameras to the Lumia 1020, because at least some of the expertise that built the Lumia's shooter went on to implement that knowledge on some of the best camera phones in history.
Snapchat(2011)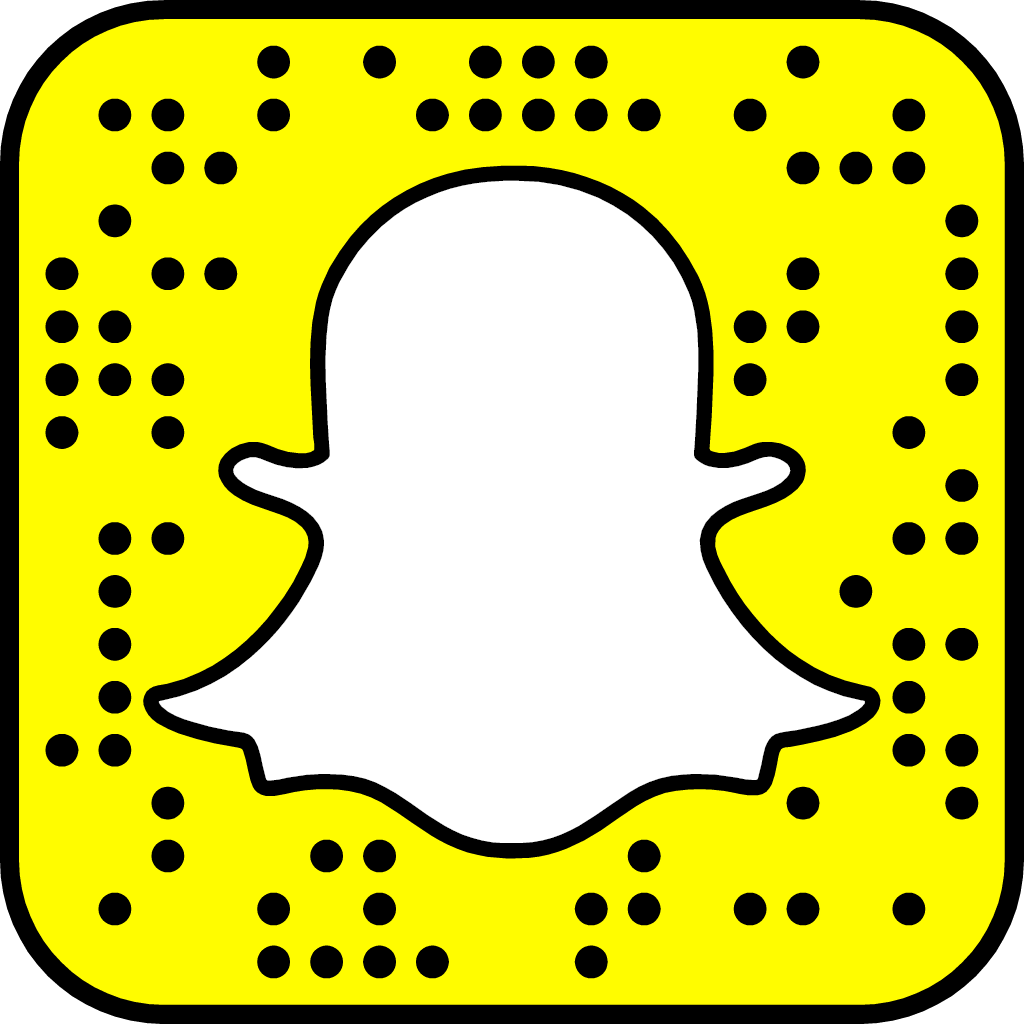 Now to be fair, I don't use Snapchat, and based on research data, a lot of you don't either , but Snapchat has brought up two features that have become must-haves for social media and instant messaging platforms; stories and ephemeral (aka disappearing) messages. The former has essentially become a mainstay in rival social media platforms Facebook stole them for its own platform as well as Instagram and WhatsApp. And even nonsocial media platforms like Spotify are using them for their yearly wrap feature(which I still think is a little weird).Ephemeral messaging on the other hand has become a huge demand for privacy-conscious users who don't want their messages stored on not-so trustworthy company servers as they get deleted there as well after a specific time. This essentially has made Snapchat define both a huge part of the present and future of social media as we know it, and even if you don't care too much about the platform you have to consider that impact.
Microsoft Surface Studio(2016)
Before 2016, most of us could agree the desktop PC had become boring. Sure the gaming PC space had all its RGB lights and huge crazy-looking chassis, but the common person's PC and even iMac likely looked dated, predictable and again, boring. Then the Surface Studio came along and again Microsoft's crack hardware team essentially improved on a form factor the industry was seemingly used to by giving it new functionality through some snazzy hinges. To this day making the Surface Studio go into well…studio mode feels pretty surreal, while eliminating most people's needs for a drawing tablet while giving artists a huge, attractive digital canvas. The way the >4K display just floats above the base when working like a normal PC is also to die for, but perhaps the best thing about the Surface Studio was what it caused; a resurgence in creativity when it comes to desktop PCs. In the year that alone followed we saw crazier and attractive all-in-one designs from HP, Dell, Lenovo and so on and that trend continues on to this day. Even Apple at least decided that if it can't beat Microsoft and co at form factor, it could at least beat them at power by releasing the considerably impressive iMac Pro. Simply put, the Surface Studio sort of saved the desktop PC, now it's time for you guys to take a second look at them and gawk.
DJI Phantom(2013)
Drones aren't necessarily a mainstream thing in Zim yet, but as they also make headways into our country bit by bit, chances are the image of the drone we have above is the one that comes to mind when you think of the term "drone". This thing essentially made drones mainstream, with it's price undercutting competitors and essentially making everyone buy a drone. It's actually also one of the few I've seen used quite commonly in the country so it also gets points there. It also put DJI on the map as a respectable tech company and another point of pride for China and as such is arguably the most important consumer drone in history.
Spotify(originally 2006)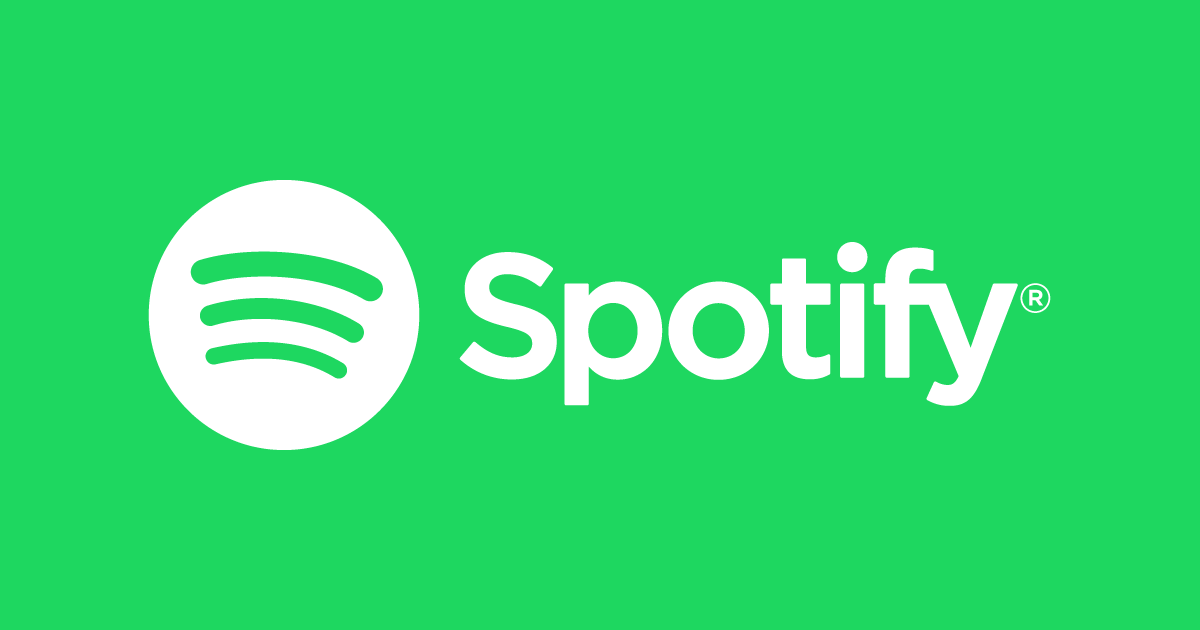 Another Netflix-like entry which while not originating in the past ten years, it pushed music streaming in the 2010's the same way Netflix did for TV shows and movies. Spotify also went a long way in discouraging music streaming around the world and in the end like Netflix it's had a huge number of competitors rise up to try and take it on as well, most notably Apple Music and Amazon Prime music. But the truth is, unless you're a devout Apple fan or this service isn't available in your country (like it isn't in Zim) there's little reason to look anywhere else when you want an amazing music listening and music discovery experience.
Google Nexus 7(2012)
7-inch tablets are the only kind of mobile OS tablets I can condone, and that's essentially because they're just blown up phones and are meant to be that (unlike their 10-inch counterparts). Amusingly enough the Nexus 7 wasn't actually meant to be used as a phone, having no cellular connectivity options, but it was so successful it booted up everyone into making 7-inch tabs of their own form Samsung to Huawei to Apple with the iPad Mini. Now a lot of other companies and google themselves have dropped making seven-inch tabs, especially with devices like the Galaxy fold meant to replace them, a lot of people this side still like buying them and some Chinese manufacturers are more than willing to supply you with them. In the end their category seems like it was a stepping stone to something greater in foldable phones, but we're glad these tabs and the Nexus 7 existed to get us there.
Lenovo Yoga(2012)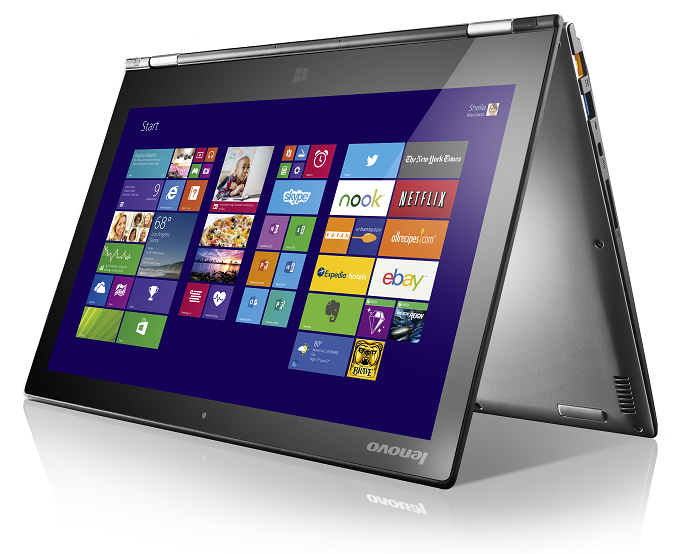 The Surface Pro line defined windows tablets and 2-in-1's but this device brought the other side of that equation which is convertibles; laptops that can be folded the other way around to make the laptop a pseudo-tablet along with some interesting in-between modes too. In fact this form factor seems to have one out more as far as making multi-form windows laptops these days with devices like the Dell XPS 13 and 15 2-in-1s, The HP Spectre X360 , a million of Lenovo's own devices (convertibles have sort of become the company's thing) and tons of other Windows laptops as well.  This also might have simply been the device that turned things around for Lenovo, turning them from a budget laptop maker and business laptop king who people like for its Thinkpads, to one of the most innovative and dominant players in the PC space.
Destiny (2014)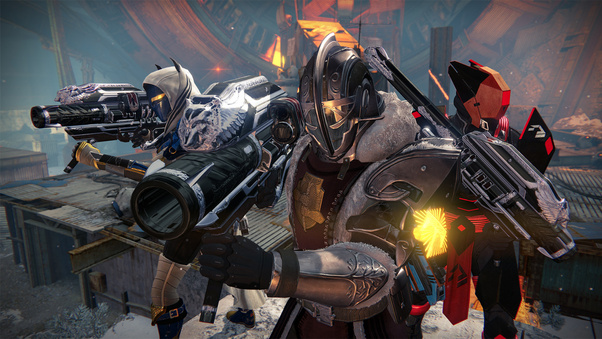 Despite being released halfway through the decade, Destiny is easily the game that defined it for better or worse; a combination of massive multiplayer online games like World of Warcraft and first-person shooter classics like Halo. Destiny is the always-online dynamic juggernaut that shook up gaming these past few years and made everyone want to make games where the single player and multiplayer intermingle, players can meet other players who are on a totally different mission but in the same area of the world map and content keeps being added through expansions and tons of updates. From Destiny came The Division, Anthem, The Crew, certain aspects of modern Need For Speed Game, No Man's Sky and so on. And while it sucks that most of us can't play it or the other games here because, well…internet, Destiny remains a force to be reckoned with in terms of its influence over gaming the past five years. In fact, it's sequel Destiny 2 did the seemingly impossible by becoming free to play this year!
iPhone 4(2010)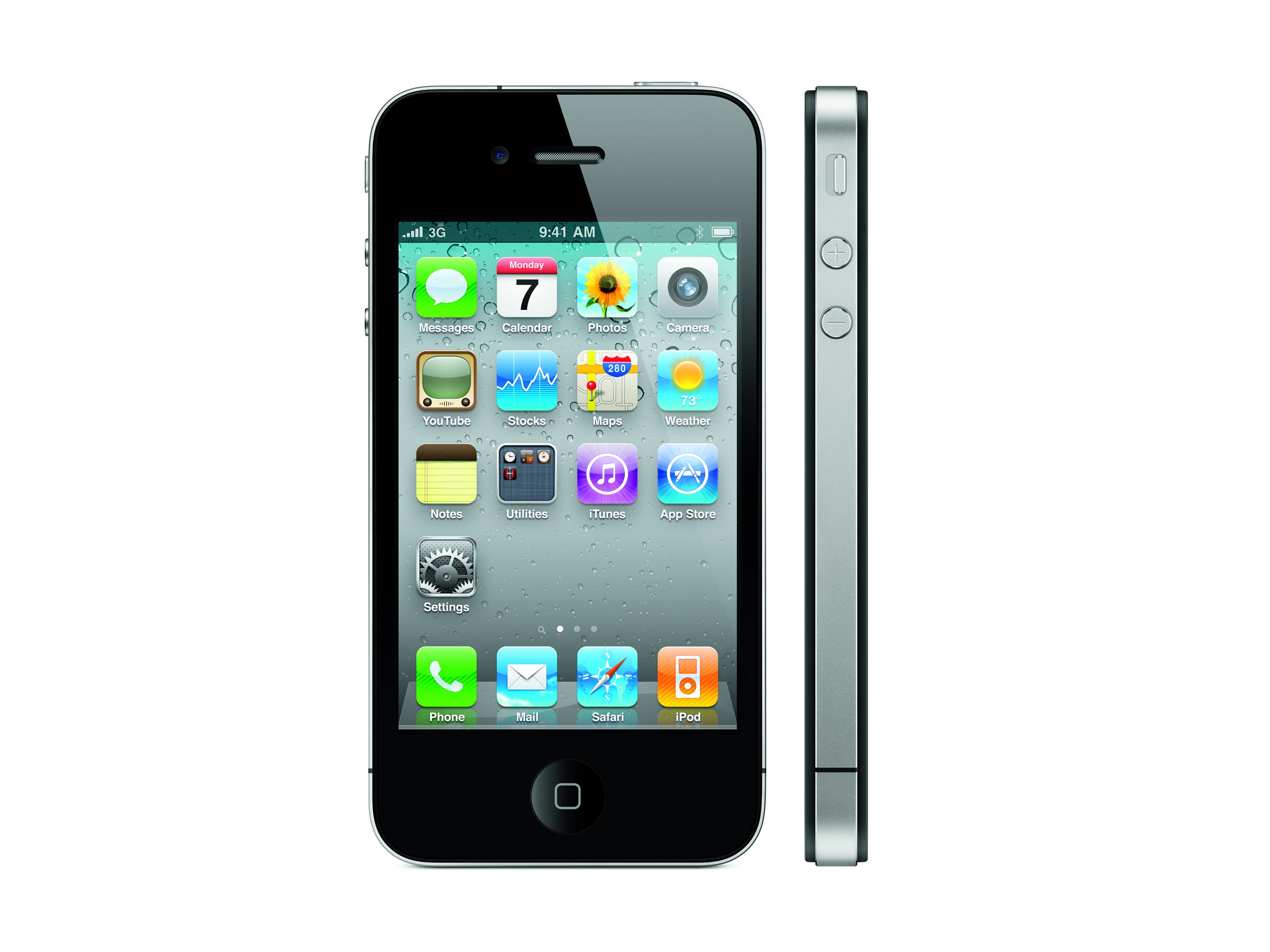 There's honestly no denying that of all the devices I put on this list, smartphones take the crown as far as being the most impactful and influential among most of our lives these past ten years. They changed the way we communicate with people, send or receive critical information, track our health, watch TV , listen to music, manage appointments or even find love (dating apps may not really be a thing in Zim but how many of us met people we dated through a social network or WhatsApp, or kept in touch with them).The smartphone defined the last decade, and while the original iPhone brought in the general form factor for most phones today, the iPhone 4 set the pace for the level of quality especially a flagship smartphone should adhere to. Back in 2010 it was leaps easily ahead of its competition even if that competition soon caught up. The iPhone 4 kicked off the smartphone race and essentially made smartphones some of the most innovative devices in the past 10 years. It made phones better for everyone, and to this day we're still reaping the benefits.
Related Stories:
A series of lessons consumers and regulators in Zimbabwe should...
Read More
Tagged:
Apple Watch
Ecocash
Electric cars
gaming
Smartphones
Streaming
tech in zimbabwe
the decade
Transportation
Zimbabwe