Checked out Facebook's new design yet? You might want to
Spoiler Alert: It's currently only for mobile 🙁
So this week Facebook had it's annual F8 developer conference, going by the theme of "The Future is Private". It's a predictable but understandable mantra, based on the company's recent history and we already talked about the many changes it plans to put on it's core apps and services like WhatsApp and Facebook messenger. But while a lot of the products and features Facebook announced at the conference (like the ability to send Whatsapp and Instagram messages from Messenger) are scheduled for later this year, there is something a lot of you can and might want to check out today: the core Facebook app.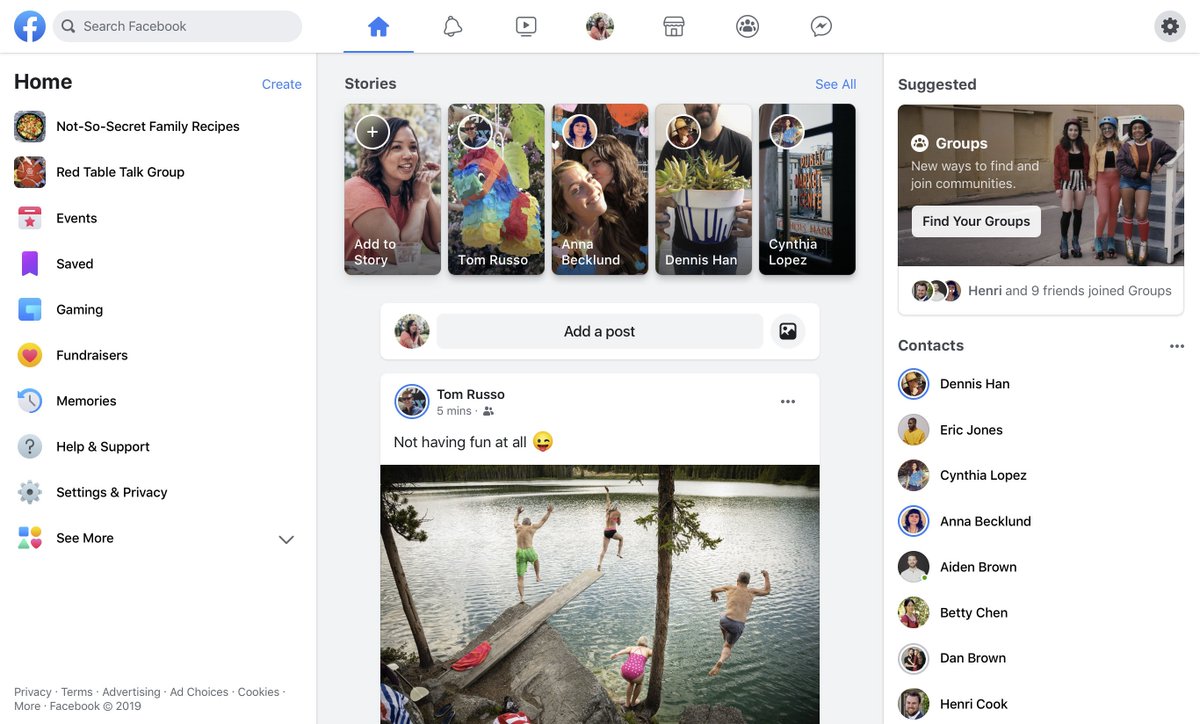 Now to be fair, we know a lot of you guys don't really use Facebook that much anymore , and while a major factor for that is probably your friends are not really using it either , but Facebook's new redesign aims to fix that by focusing more on the features you actually use along with implementing a cleaner, fresher looking design that's a pretty welcome departure from the endless shade of blue we had gotten used for about 15 years.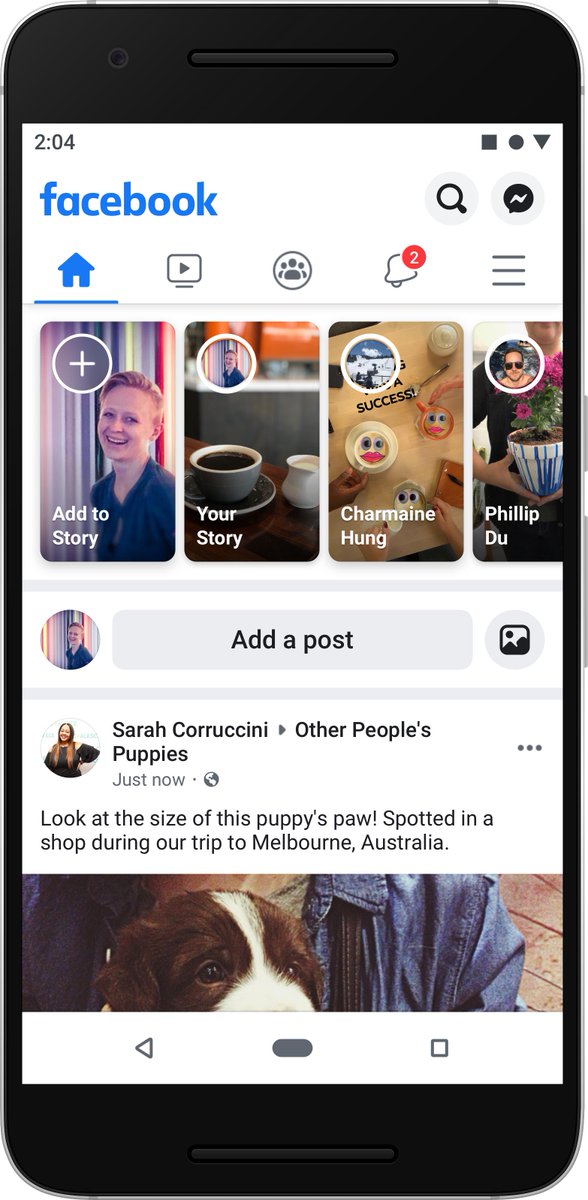 The new redesign is now available in the iOS and Android Facebook official apps, with redesigns to the website coming soon. There's and increased focus on the more prominent Facebook features groups, pages and events, which if you think about it are a huge reason for why we spend time scrolling through the news feed. Either we're checking on a funny post from a group, community of meme page you follow or you end up finding out about an interesting event you may want to go to. Facebook is basically doubling down on its strengths here, while warding off chances of fake news articles and any other toxic activity you may not want around you. This doesn't mean Facebook is shifting its focus away from people meeting and connecting on the platform, in fact there's a feature called Meet New Friends, which is seeded throughout the whole app and allows you to well, do just that: meet new people who have similar interests, groups you're part of or who have worked where you have or went to the same schools as you.
Events are also more frequently recommended as well based on your general area. This has always existed but it seems it will get more advanced tracking people down to their exact neighborhood. So, in essence if you're hosting an event and advertise it on Facebook, there's higher chances more people in your immediate area will see it and hopefully find interest in it.
Oh, and we almost forgot, despite Facebook's drive to push more people to use Messenger, this new redesign allows you to answer Facebook messages within the Facebook app too. We hope this feature stays because well, let's be honest, who wants two Facebook apps t do what you do with one thing on a desktop anyway? Speaking of desktop, that's getting an official Messenger app for Mac and Windows, which we're still debating the usefulness of but hey, more choice is always a good thing right? Oh, and the app comes with dark mode now, a little late compared to twitter, but people still needed it.
We're still doing a deeper dive into the new Facebook apps, but if you have any questions please leave them in the comments or on our social media and don't forget to tell us what you think of the new Facebook experience.
Tagged:
Android
Apps
Facebook Messenger
Faceboook
iOS
Mac
Social Media
Windows