2019: The year we learn to say Goodbye
You may need to sit down and take this all in…
We've recently been covering quite a bit of content on media, TV shows and streaming services as of late. And that's because we all know that for a lot of us, the shows or movies we watch are basically a pretty significant part of our lives now. This is what we sit and watch at home after a long day of work or on a lazy weekend. It lights up our social media with memes, drives conversations with friends and for some of us, could be a determining factor on who we prefer our time with in general. But with the recent premier of Avengers: Endgame and Game of Thrones' final season, a pretty bleak fact dawned on us for this year: we'll have to say goodbye to a lot of shows and characters we love this year. From flagship comic book movie/series characters to top notch shows, here's everything we have to say goodbye to this year.
The ones we've already lost
Now unfortunately despite being only a few months into this show, there's already a few characters and shows we've lost since the year began. We guess whoever was holding their metaphorical guillotine couldn't wait till half of the year so they put them down pretty quickly.
Ben Affleck's Batman(BatFleck)
Now Ben Affleck's Batman casting (or Batfleck for short) was a controversial casting decision in the early days of the DCEU. A lot of people had doubts over whether Affleck could deliver on the role considering his terrible Daredevil movie. But when Batman vs Superman came along , Affleck's performance was easily the best part of the movie for most people, and for good reason. He seemingly knew just the right level of aggression, stoicism and understated analysis and genius to potray when playing the Dark Knight, and in a DCEU that seemed doomed at the time, he was one of the bright spots. Unfortunately, it seemed all the doom and gloom talk that spread in the early days of DC's movie universe affected Batfleck as much as it did those same studio executives that kept messing up DCEU movies anyway. With this same executive meddling causing a complete departure form the original Zack Snyder based vision that got Affleck to join the DCEU, combined with the underwhelming Justice League movie, Affleck spent a year seemingly unsure about leaving the role but finally expressed that he was done with it earlier this year. It's a shame for DCEU and Batman fans as a whole, especially with movies like Aquaman and Shazam seemingly getting the franchise back on its feet. But whatever the future of the DCEU will look like, it seems Batfleck will unfortunately not be part of it.
Henry Cavill's Superman (?)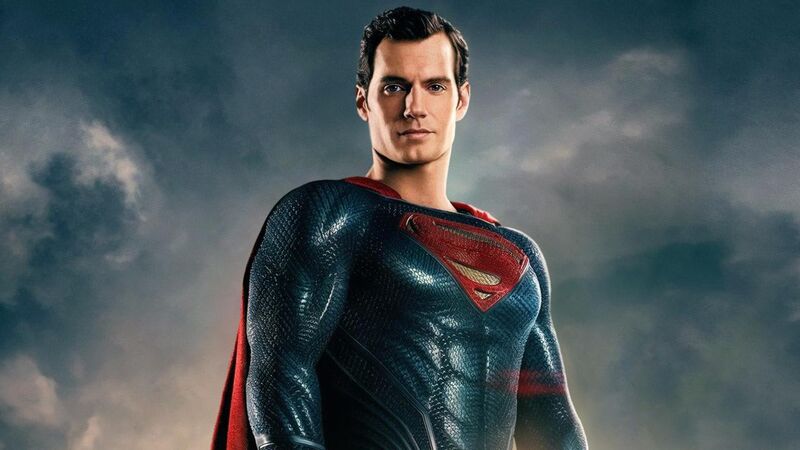 The question mark we put there is not a mistake. Henry Cavill's Superman is expected to also leave the DCEU, but it seems like that's still up in the air considering there's rumors of him being willing to stay if Warner Brothers is able to meet into a few of his demands. Either way, the seemingly most controversial version of Superman, while less popular than Batfleck still has his fair share of fans, and most of those feel he just didn't get a chance to fully evolve due to being sidelined in movies that are his own to be honest. As such a lot of those fans may wish for something that focuses on him in the right way, perhaps another solo movie like Man of Steel but with a hopefully lighter tone. But if that doesn't happen, well, get ready for a DCEU that lacks DC's two biggest characters.
Being Mary Jane.
The popular BET show has actually JUST ended with a two hour finale special from BET. We won't spoil it since its super recent but we will give props for Gabriel Union giving the role of MJ life for the past 4 seasons and bringing the show a dedicated follower base. While Mary Jane may have just said farewell, you can see more of Union's work in the upcoming Bad Boy's spin-off show LA's Finest with co-lead Jessica Alba
Now that we've gotten past those three, it's time we really get into every show, movie franchise, or character we'll lose this year. We totally understand if some of this gets you emotional (not that it has that effect on us *sniff*).
Game of Thrones
Arguably the most successful and rightfully loved show on TV right now, HBO's juggernaut just entered its final season with  an already blood-pumping premier and an amazing second episode. Now this entry on our list surprises very few, as basically everyone watching GOT season 8 is doing it largely because it's the final season. We're all excited about who's going to die, what power plays will be made and especially, who's going to take the throne ( apparently a machine learning algorithm has figured that out and you can check it out here). Either way, Game of thrones has given us one of the best TV series ever made , and no matter how it ends, it's been an incredibly thrilling ride to get here.
Big Bang Theory
The other side of the most successful TV show argument(at least from a money making standpoint) , Sheldon, Leonard and crew are finally hanging up their nerd capes by May of this year. It's again, a pretty sad goodbye when one thinks about it, but we understand that the show has reached a point in the story where we can all wave goodbye to those weird lovable characters. Chuck Lorre struck gold just over ten years ago(and proved he could do more than just Two and a Half men ) and we're pretty sure he might feel a certain way about letting this one go too. Of course for those who really feel like they need a Sheldon fix, the spinoff show Young Sheldon provides some version of that, but, we'll all miss the full grown adult that is Jim parsons shouting "Bazinga!".
Iron Man and/or Captain America.
As we said, it's not just whole shows or franchises we're saying goodbye to, but also key characters within them. The Marvel Cinematic Universe was kicked off by Iron Man back in 2008 and has become the most dominant movie franchise in the world ever since. And while the MCU has tons of amazing characters in the Avengers, Guardians of the Galaxy or multiple other solo movies, Robert Downey Junior's Iron man has long been it's godfather and flagship character, with only Chris Evans' Captain America being able to match him in terms of importance to the story. It's poetic then , that Avengers Endgame which is expected to be a finale to the past eleven years of MCU movies , will most likely see the departure of Iron Man , making his story come full circle and see him leaving most likely by death, or maybe some other way that sees Tony Stark never returning again. Along with Stark, Chris Evans' Captain America also seems likely to leave, marking what will most likely will be an emotional exit from the two Avengers leads while making ways for newer characters like doctor strange, Captain Marvel and Black Panther to take the reins. The MCU itself isn't ending, but what it's looked like or who has led it for the past ten years is, and while we definitely look forward to what it's future holds, hearing Stark's witty one-liners or Captain America's "I can do this all day" will be quotes we'll all miss every time we watch a Marvel movie.
Gotham.
Batman fans don't really seem to be getting the best of luck when it comes to this list. What many would call the most underrated superhero series for the past five years, Gotham is unfortunately also coming to an end. The show never gained as many views as it's Arrowverse DC counterparts, but it had a cult following and honestly, they where right most of the time when they said it was better than most of the Arrowverse. Gotham was part crime drama, part thriller with a bit of superhero flair thrown in, and as the season finale comes to a close, we've come to realise that it may partially have been the superhero show we didn't know we wanted. If you ever want to try out an ended show and have a taste for crime shows, give it a chance. You may be in for a pleasant surprise.
Into The Badlands
The martial arts post apocalyptic saga had been gaining itself a pretty faithful fan-base, and while I personally wasn't a totally devoted follower of it, I found the adventures of Sonny and gang significantly intriguing. But unfortunately AMC themselves seemingly didn't find the show intriguing enough, apparently never giving it the airing times and promotion it deserved. This led to them delaying the second half of the third season by an incredible length of time, and when it finally came back , they announced that it was ending soon afterwards. Which is a shame, but if you haven't watched the show, I think you'll find a lot to like in it's story and characters. I also loved the fight scenes and found them really inventive, which coming from a guy who grew from Power Rangers to Kung-Fu movies to fighting games  to real life MMA fights and an endless list of superhero shows, that's saying something. I hope there is some version of a continuation for the world Into the Badlands introduced us to continues , and if not, at least get the directors and choreographers of this show another series they can showcase their talents on (Mortal Kombat series anyone?)
Arrow
It seems flagship superhero characters are all hanging up their capes (or bows) this year. Arrow and its titular character started DC's Arrowverse Universe of series the same way Iron Man started the MCU, first airing in 2012 some months after the end of Smallville. But while Smallville seemingly convinced DC that layered superhero series could work, Arrow was the show that introduced everyone else that. It was such a hit that it convinced Marvel to come up with Agent's of S.H.I.E.L.D. in 2013 , along with the Marvel Netflix shows (including Daredevil which actually seemed to be gunning for arrow fans at first),as well as getting the rest of the Arrowverse shows (Flash ,Legends of Tomorrow) off the ground and giving inspiration to tons of other comic based shows(the list is literally endless). The show will end with a ten-episode eighth season that will end at this year's annual crossover event called Crisis on Infinite Earths (which Oliver Queen himself may die in due to a deal made in last year's event). While Arrow itself has never been a perfect show, often suffering from identity crisis issues both from a Batman-inspired original theme and having to adapt to the multiple more sci-fi based shows it spawned, the show like it's protagonist Oliver was a flawed product that always had the best intentions at heart, and that flawed sense of heroism along with a drive to keep going on, made both the show and Oliver hard to totally leave behind. If you stayed with Arrow all these years, well, you didn't fail this show. And if you watched it and left it or never tried it at all, maybe go back to it and finish it off, we promise it won't be a waste of your time.
And that's our list for the shows we have to say goodbye to this year. We'll also put some honorable mentions for Suits, Homeland, Strike Back and Legion, which while also having dedicated followings, where either pretty young as far as their runtime went or the writing had been on the wall for a while as is the case with suits. And we know there's lots of other shows ending this year or that have just ended which you may want us to talk about, so leave them in the comments below and we may even do an article of appreciation for them. But for now, we'll carry our metaphorical caskets, and figuratively (or literally) cry as we say goodbye to some of the greatest entertainment we have ever known here at TZP.
Tagged:
Arrow
DC
Game of Thrones
Marvel
movies
Series
Streaming
TV