THE BASICS: Everything you need on a Windows PC

Welcome to THE BASICS, a segment we will do every week to give you a guide of apps and utilities you need to have on a device to make the most out of it. We'll base this of course on certain situations and restrictions people face in Zimbabwe (slow internet, common workflows etc) as well as take suggestions from your comments and our social media. Also, this will be for general essential software, not anything specialized So if we fail to bring up an app you think might be useful to these lists, let us know and we'll check it out. Now, let's get started.
Whether you just got a new PC/laptop for work, school and anything else or you've somehow been living with one all this time yet somehow missed out on some of these apps, here's a list of essentials that almost everyone needs on any Windows computer. A few of these apps may be Windows 10 only, so we'll make sure we highlight which ones those are.
Web Browsers: If you're somehow still using Internet Explorer (bless your poor brave soul) or Microsoft Edge, you're basically being shortchanged when it comes to your experience of the internet. Edge has done it's best to play catch up but the truth is it's no Mozilla Firefox or Google Chrome. So, what you should do is totally get Firefox or Chrome. Personally, I lean more towards Firefox for personal reasons, but either of these browsers will give you a way better experience of the web. They also have the best extensions support out there which will come in handy a lot of the time based on what extra little feature you want your browser to do. Speaking of extensions, here's one you'll ALL need

An Ad-Block: The internet can be a pretty dangerous and crazy place these days, and that's not considering the endless stream of ads meant to target, disorient or distract you. The worst ones are misbehaving ones that direct you away from the site you wanted to go to in the first place. So whatever web browser you are getting, got to the add-ons or extensions section, choose whichever option allows you to get new add-ons (Firefox has a get more add-ons button at the bottom of it's add-ons page while on chrome you can just google chrome webstore and go there directly). Then search for ad-block plus or u-block origin. Both of these will do a sufficient job of keeping u protected and unbothered on the net. We hope you do whitelist us, and will teach you how to even. But for now, get an ad-block guys.
Microsoft Office: We could try and talk about this in a round about way by calling this category an Office Suite and talk about google docs and other alternatives. But let's face it, if you want to write a word document, you think Microsoft word. A spreadsheet? Microsoft Excel. Even PowerPoint presentations were basically named after Microsoft PowerPoint. And no matter what you use a computer for, you're likely going to need to type a word document at some point, so have office ready and waiting.Now unfortunately office itself isn't free though for windows 10 Microsoft currently has a free online version called My Office that is currently being released to those on the latest Windows 10 update. There are also the office mobile free apps on the windows store and the office online web apps that anyone can use for free as long as they have a Microsoft account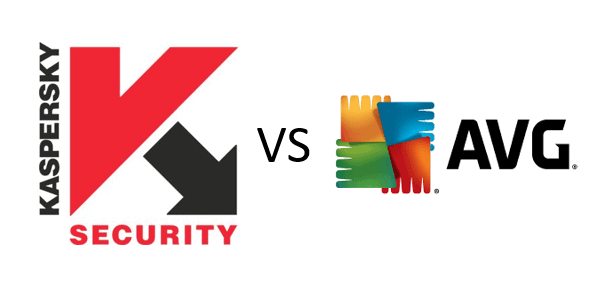 Antivirus and security apps: Now I'm going to share a little tidbit that only techie people in Zim seem to be aware of: viruses aren't as scary as they used to be. Now that may sound crazy, but it's actually true. And before you go off diving headfirst into the riskiest website you know, slow down and let me explain a bit. Viruses are very much still around, it's just that things aren't like they used to be ten years ago where saying someone's computer has a virus would make people look at it like it was officially on it's deathbed. Software companies, especially OS manufacturers like apple and Microsoft have gotten a lot better at having built-in utilities to deal with most traditional viruses as well as regularly updating their operating systems to simply make some viruses obsolete. This does however mean that the viruses that do get past those basic defenses are something you really don't want anywhere near your PC and as such, a traditional antivirus is still a must. AVG Free antivirus is actually pretty well rated on most sites and based on my personal usage, it hasn't let me down for over five years now. It's just the usual process of "keep it updated and you'll be safe" and I've been pretty ok ever since. Kaspersky now also offers a free antivirus package which based on the pedigree of their paid service should be great, however some people have issues installing it on Windows 10 largely due to issues with Kaspersky and the US government and in turn US based companies as well.
VPN: This one probably needs no introduction, but for brief catch up purposes, you'll need this while surfing a public Wi-Fi spot, getting past the limited (and probably frustrating) school or work Wi-Fi and or getting past a restricted/censored internet if the government decides it needs to shut down certain sites for……reasons. Windscribe is a great VPN with a free plan that gives you 10 GB of data to use per month. Psiphon also has a great free tier as well that unfortunately comes with ads but is basically totally free. I personally however prefer TouchVPN, which has no ads, totally free protected browsing, and the easiest user interface to navigate. Unfortunately, its limited to the windows store meaning it's available only for Windows 10 PCs, but it's still the best deal out of all three mentioned here.
Media players: Nowadays we tend to use two or three formats for all our media files: MP3 and M4A for music and MP4 for videos. But there tends to be a few extra formats that pop up, especially when it comes to video, your MKV, FLV and so on. Now if you're using Windows 10 or 8, the in-built media players will be able to play all those with no difficulty, but if you're on Windows 7, you'll need a little help and there's no better all-in-one player than VLC. It also offers tons of features which appeal to all kinds of people. In fact, I would even recommend it even if you have Windows 8 or 10, as it's feature pack makes it better than Microsoft's built in apps as well.
Download managers: now this one is a little more niche, but considering that great internet isn't a thing for all of us, and a lot of us do like to download movies and series from……various sources, a download accelerator/manager will help you make up for a lot of speed limitations. I personally prefer using these instead of torrents too. A direct download link is always a lot faster. Internet download Manager (IDM) is likely the most popular here for good reason, it's feature rich and crazy fast. Unfortunately, you need to pay for it so looking for a crack becomes an issue. I personally use Orbit Downloader, a really old, but surprisingly still crazy reliable download manager being old means it doesn't have a lot of IDM's new features, but its reliability is never in question. Windows 10 users also have the option of iDownload Manager, which also abbreviates itself as IDM, probably to get more downloads on the Windows store through misleading people. It's dodgy marketing aside though, this is an amazing download manager. It has great speeds, a pretty awesome copy paste feature, and a built in YouTube downloader, which should come in handy for quite a few people.
Again, don't forget to leave comments on any other apps you think should be on this list . We'll be sure to add them in any future versions or do articles on the apps on their own. Keep checking in for more apps on THE BASICS
Deserved better, yet could have done better
Read More
Not when the A series is becoming the best price-to-performance...
Read More
A case of fraud, negligence and an inside job maybe?
Read More
Tagged:
Apps for Pc
Basics
free Pc APPS
tech
Windows
Zimbabwe